Continuing Care Retirement Community (CCRC)
A housing community that offers different levels of care -- from independent living apartments to skilled nursing care. Residents move from one setting to another based on their care needs but continue to remain a part of their CCRC's community. Typically, CCRCs require a significant payment (called an endowment) prior to admission, then charge monthly fees above that.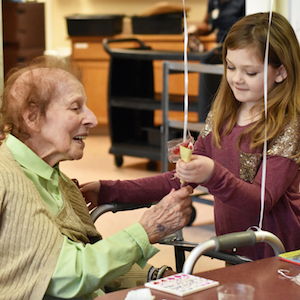 Feb. 21
Handmade holiday
Rochester, NY
Residents of St. John's recently were surprised with handmade Valentine's Day cards and gifts from local elementary school students.