Cost of living adjustment (COLA)
An increase to a monthly long-term disability benefit, usually after the first year of payments. May be a flat percentage (e.g. 3%) or tied to changes in inflation. In some states, workers' compensation income replacement benefits also include annual COLAs.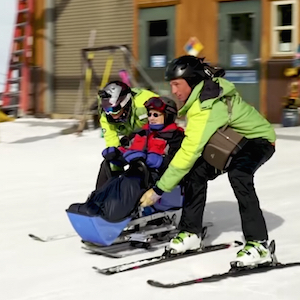 Feb. 14
Winter wish
Massachusetts
Brookdale Senior Living resident Eleanor "Ellie" Ross recently got to ski again thanks to a Brookdale partnership with two-time Olympic skier Jeremy Bloom.