Diagnosis related groups (DRGs)
A classification system that uses diagnosis information to establish hospital payments under Medicare. This system groups a patient's status into 467 categories, based upon the coding system of the International Classification of Disease, Ninth Revision-Clinical Modification (ICD-9-CM).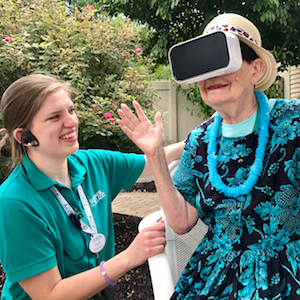 Aug. 15
Senior 'stay-cation'
State College, PA
Residents and friends of Juniper Village at Brookline's Wellspring Memory Care in State College, PA, recently took a virtual trip to the beach.
Subscribe for free!