Diagnosis related groups (DRGs)
A classification system that uses diagnosis information to establish hospital payments under Medicare. This system groups a patient's status into 467 categories, based upon the coding system of the International Classification of Disease, Ninth Revision-Clinical Modification (ICD-9-CM).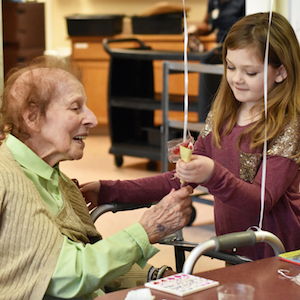 Feb. 21
Handmade holiday
Rochester, NY
Residents of St. John's recently were surprised with handmade Valentine's Day cards and gifts from local elementary school students.