DNR (Do Not Resuscitate)
A care preference that is made, before a threatening event occurs, to reject life-sustaining treatment. The decision is made when the family, resident and doctor believe that resuscitation will not result in the prolonging of meaningful life.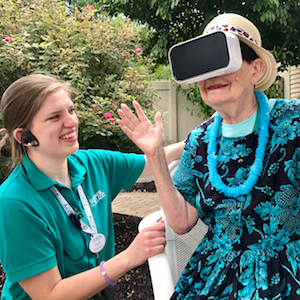 Aug. 15
Senior 'stay-cation'
State College, PA
Residents and friends of Juniper Village at Brookline's Wellspring Memory Care in State College, PA, recently took a virtual trip to the beach.
Subscribe for free!