DNR (Do Not Resuscitate)
A care preference that is made, before a threatening event occurs, to reject life-sustaining treatment. The decision is made when the family, resident and doctor believe that resuscitation will not result in the prolonging of meaningful life.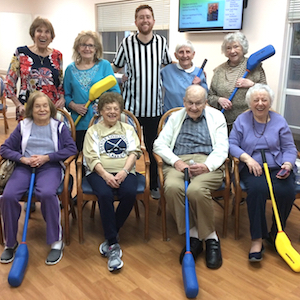 April 25
Wellness goals
Monroe Township, NJ
Residents at Monroe Village have been staying in shape by playing hockey during the NHL season and the Stanley Cup Playoffs.