DNR (Do Not Resuscitate)
A care preference that is made, before a threatening event occurs, to reject life-sustaining treatment. The decision is made when the family, resident and doctor believe that resuscitation will not result in the prolonging of meaningful life.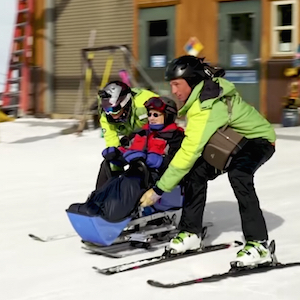 Feb. 14
Winter wish
Massachusetts
Brookdale Senior Living resident Eleanor "Ellie" Ross recently got to ski again thanks to a Brookdale partnership with two-time Olympic skier Jeremy Bloom.