DSM
Diagnostic and Statistical Manual of Mental Disorders - A tool used by the medical and psychological communities to identify and classify behavioral, cognitive, and emotional problems according to a standard numerical coding system of mental disorders.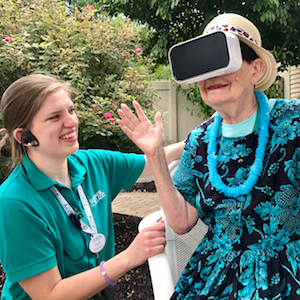 Aug. 15
Senior 'stay-cation'
State College, PA
Residents and friends of Juniper Village at Brookline's Wellspring Memory Care in State College, PA, recently took a virtual trip to the beach.
Subscribe for free!