Durable Power of Attorney for Health Care (DPAHC)
A legal document in which a competent person gives another person (called an attorney-in-fact) the power to make health care decisions for him or her if unable to make those decisions. A DPA can include guidelines for the attorney-in-fact to follow in making decisions on behalf of the incompetent person.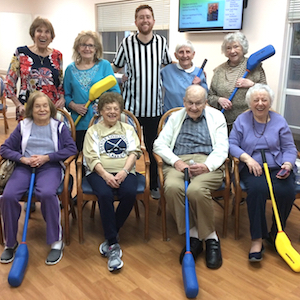 April 25
Wellness goals
Monroe Township, NJ
Residents at Monroe Village have been staying in shape by playing hockey during the NHL season and the Stanley Cup Playoffs.