Durable Power of Attorney for Health Care (DPAHC)
A legal document in which a competent person gives another person (called an attorney-in-fact) the power to make health care decisions for him or her if unable to make those decisions. A DPA can include guidelines for the attorney-in-fact to follow in making decisions on behalf of the incompetent person.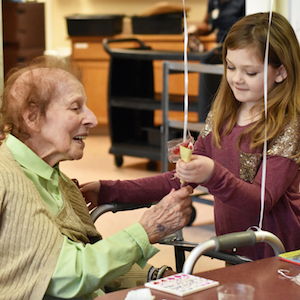 Feb. 21
Handmade holiday
Rochester, NY
Residents of St. John's recently were surprised with handmade Valentine's Day cards and gifts from local elementary school students.