Durable Power of Attorney for Health Care (DPAHC)
A legal document in which a competent person gives another person (called an attorney-in-fact) the power to make health care decisions for him or her if unable to make those decisions. A DPA can include guidelines for the attorney-in-fact to follow in making decisions on behalf of the incompetent person.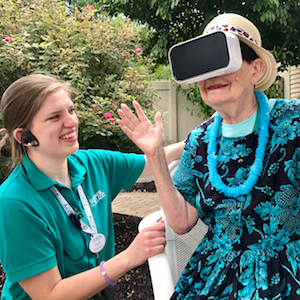 Aug. 15
Senior 'stay-cation'
State College, PA
Residents and friends of Juniper Village at Brookline's Wellspring Memory Care in State College, PA, recently took a virtual trip to the beach.
Subscribe for free!