April 10, 2017
2017 a notable year for Parkinson's disease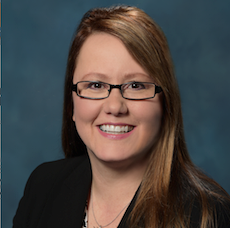 Lois A. Bowers
April 11 is World Parkinson's Day, the date selected because it's the birthday of James Parkinson, after whom the neurodegenerative brain disorder is named. The entire month of April is Parkinson's Awareness Month in the United States.
This year's observances are especially notable because 2017 is the 200th anniversary of apothecary surgeon Parkinson's "Essay on the Shaking Palsy," in which he defined the movement disorder for the first time. It would be almost another 50 years before the disease was named in his honor.
The symptoms identified by Parkinson two centuries ago still are used to diagnose the disease today. But that doesn't mean that nothing has changed in the area of Parkinson's. Just a few recent developments:
"The Enlightened Mr Parkinson: The Pioneering Life of a Forgotten Surgeon," by Cherry Lewis, Ph.D., an honorary research fellow at the University of Bristol in England, will be published in the United Kingdom in May and in the United States in August. According to the book, 60,000 new cases of the disease are diagnosed in the U.S. every year, and 10,000 new cases of the disease are diagnosed in the U.K. annually.
More than 1 million people in the U.S. have Parkinson's, according to the American Parkinson Disease Association. Although the disease itself is not fatal, its complications are the 14th leading cause of death in the U.S., according to Centers for Disease Control and Prevention data cited by the National Parkinson Foundation.
Those interested in raising awareness and funds to support Parkinson's disease research, programs and resources can participate in NPF Moving Day walks or APDA Optimism Walks scheduled around the country from April through fall. The websites of those organizations as well as PDF's site and the website of the Michael J. Fox Foundation for Parkinson's Research also offer additional ways to get involved beyond your current roles in caring for residents who have the disease.
Lois A. Bowers is senior editor of McKnight's Senior Living. Follow her on Twitter at @Lois_Bowers.