August 14, 2017
A free online resource for your community's wellness programming needs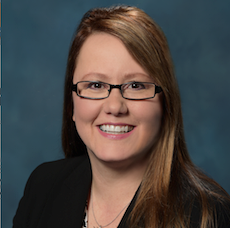 Lois A. Bowers
I've been participating in a twice-a-week exercise class for more than seven years now, having signed up in part because I knew I'd be more likely to attend classes, having spent the money and being held accountable by my classmates, than workout on my own.
It turns out, many older adults have the same inner struggle as I do.
Polling by the National Institute on Aging found that lack of willpower is the top reason that older adults don't exercise — beating out pain or health issues, fear of injury and lack of enjoyment.
That's one of the nuggets of information shared by Stephanie Dailey, a senior public affairs specialist at the NIA and director of the Go4Life campaign, in a recent webinar.
The Go4Life campaign, begun in 2011, is an evidence-based program designed by the NIA specifically to promote regular exercise and physical activity among adults aged 50 or more years — "especially those who are sedentary, semi-sedentary or traditionally have not embraced exercise, or for those returning to exercise after a break," Dailey said.
The good news for senior living communities and others is that the campaign offers free resources that can be used to plan activities and encourage residents to obtain or continue to receive the proven physical and mental health benefits of exercise.
Another reason I originally signed up for my exercise class was that it focused on strength training and included balance and flexibility exercises, too. I already was familiar with endurance training and knew I'd be able to take care of that on my own (although the lunges and squats we do in the class count as endurance exercises, given the number of them that we do). I wasn't that familiar with how to use free weights at the time, however.
All people, including seniors, need a variety of exercises in their repertoires, including exercises that build, endurance, strength, flexibility and balance, Dailey said. Every type is important for maintaining function and independence, but many people think only of endurance when they think of fitness, she added.
"Many people start off walking as exercise, especially older adults, which is a wonderful way to start, but is not enough," Dailey said. Endurance walking, by the way, is "walking as if you are late somewhere," she added.
The centerpiece of the Go4Life campaign is a website that includes free resources:
More than 100 tip sheets on topics such as activities and general fitness, the health benefits of exercise, safety and nutrition.
Photos and videos with step-by-step instructions on how to do various exercises safely and effectively.
Sample workouts that can be performed standing up or in a chair, lasting 10 minutes to an hour.
Sign-ups for weekly or monthly motivational alerts sent via email or text message.
Motivational posters, bookmarks and flyers.
An exercise guide and audio exercise guide.
Printable worksheets for users to track their progress.
"Success stories" from places such as Ashby Ponds, Greenspring and Seabrook, Erickson retirement communities in Ashburn, VA, Springfield, VA, and Tinton Falls, NJ, respectively; and Sunrise Senior Living at Fox Hill in Bethesda, MD.
All of the print resources are available in English, and many also are available in Spanish. They can be downloaded for free off the internet, and hard copies can be ordered as well.
Go4Life also has a Twitter account, Facebook page and YouTube videos.
Soon, the campaign will introduce a facilitator guide, online video modules and worksheets that senior living communities and others can use to lead sessions on each category of exercise. The first installment will be introduced early next year, the second around June and the third one after that, Dailey said.
The guide, videos and worksheets will be informed by the results of a recently concluded pilot program the Go4Life program conducted with older adults.
"In the long term, we'd like to be able to field trainers to deliver the workshops, but that's a longer-term kind of commitment and process of development," Dailey added.
But right now, senior living communities and others can celebrate the third annual Go4Life Month in September, using a toolkit on the website to get activity ideas. This year's theme is "Move More with Go4Life."
Lois A. Bowers is senior editor of McKnight's Senior Living. Follow her on Twitter at @Lois_Bowers.