October 15, 2015
A justified firing? Depends on what you believe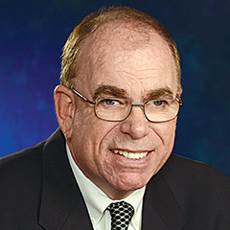 John O'Connor
It has been two years since Pope Francis uttered 18 words that sent shock waves across the Catholic Church, and beyond:
"If someone is gay and searches for the Lord and has goodwill, who am I to judge?"
The remarks stand in contrast to the views of previous pontiffs, and at least one notable subordinate.
Bishop Francis Xavier DiLorenzo recently canned John Murphy from his job as executive director of an assisted living community in Richmond, VA. The reason: his marriage to a man violated church doctrine.
Perhaps it's not surprising that Murphy has since filed a discrimination claim with the Equal Employment Opportunity Commission. According to the claim, Murphy had been on the job for a week when two of the bishop's deputies told him his services were no longer required. Murphy said the action has shaken his faith, and called the move "outrageous."
A spokeswoman for the Catholic Diocese of Richmond said the diocese sees it as a First Amendment issue — and expects its employees to uphold the teachings of the church.
Is this simply a religious organization holding true to its core values? Or is it flat-out discrimination? In my view, it's both. That being noted, it's hard to imagine an outcome in which the Richmond Archdiocese will look very Jesus-like.
First of all, there's the Pope's own statement. It's hardly a call to purge the infidels.
And let's not forget the regulators. In July, the Equal Opportunity Employment Commission ruled that the Civil Rights Act — which prohibits employers from discriminating against someone because of their sex, race and religion — also disallows discrimination on the basis of sexual orientation.
Yes, the law has a religious exemption. But the caveat has very limited reach: Organizations can only refuse to hire those of a different religion.
Should the EEOC determine that discrimination did in fact occur, it will try to arrange a negotiated settlement. Should that fail, this development may be heading to a federal trial. And it's hardly out of the question that it could wind its way to the Supreme Court.
Stay tuned.
John O'Connor is editorial director of McKnight's Senior Living. Email him at john.oconnor@mcknights.com.