September 29, 2016
A more enlightened way to examine your value proposition?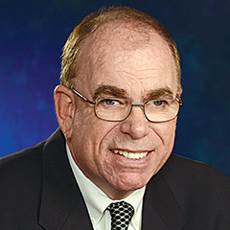 John O'Connor
Delivering value is important to any industry. For senior living operators, however, it's a do-or-die requirement. In fact, if there was one top-of-mind issue that kept resurfacing at the recent National Investment Center for Seniors Housing & Care meeting in Washington, it was this: How do we deliver more value to our customers?
Alas, there is probably no one-size-fits-all answer. What residents and their children prize most about your organization can be difficult to pin down. It also can be psychologically complicated. Do residents want more socialization? Or only with certain types of neighbors? Do the children really want safety when they say it's all about autonomy?
And when you are not sure what the answer is, how can your organization's leaders devise better ways to deliver it, much less manage whether your stated value proposition is more than lip service?
One helpful resource recently surfaced in the September issue of the Harvard Business Review. In a must-read piece entitled "The Elements of Value," authors note that universal building blocks exist and that in the right combinations they can significantly increase loyalty and revenue.
The authors started by identifying 30 "elements of value." These attributes then were aligned on a pecking order reminiscent of Abraham Maslow's needs hierarchy. The elements in their pyramid were arranged around four needs categories. "Functional" was at the bottom. It was followed by "emotional," "life changing" and at the apex, "social impact."
They argue that the elements work best when leaders see them as a growth opportunity — and make value a priority. How much of a priority? At least as much as cost management, pricing and customer loyalty, they insist.
As to where senior living firms and others can improve, they offered three areas:
New product development.

For example, can your organization connect in new ways with customers?
Pricing. Given how sensitive customers can be to pricing changes, any effort to raise them should consider adding value elements.

Customer segmentation.

They called on firms to start with a customer survey to determine where the firm stands vis-à-vis the elements being delivered. The survey should encompass both product and brand, as such segregation may tease out differing insights.
Will taking these steps ensure success? Not necessarily. But they should help you find and improve your unique selling position. In a field that gets more competitive by the hour, those payoffs would appear to be well worth the effort.
John O'Connor is editorial director of McKnight's Senior Living. Email him at john.oconnor@mcknights.com.