April 03, 2017
A move toward a more inclusive society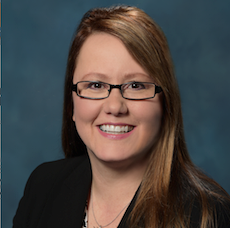 Lois A. Bowers
My husband was introduced to professional hockey as a youth. As he fondly recalls, the game was played in a no-frills arena with only the rink illuminated during the action. Chicken wire separated the fans from the athletes. When the skating stopped, those in attendance could be heard commenting loudly on certain players, plays or officials' calls.
Attending a professional sporting event today is nothing like it was for my husband back in the day. Music blares before and after games as well as during breaks in play, colorful scoreboard animations command people to MAKE NOISE or SCREAM, contests are offered between periods, dance teams perform in the aisles and roaming mascots beat drums.
Some view the changes as entertaining, and some regard them as barraging, as was evident in the mixed reactions that greeted the New York Knicks' March 5 effort, wherein the team played the first half of the game without music, videos or in-game entertainment.
For adults with dementia, Parkinson's disease or post-traumatic stress disorder, or for children on the autism spectrum, however, it's not just a matter of opinion or preference. Some people can't help how their bodies and brains react to stimulation.
That's why it was big news on Thursday when Quicken Loans Arena, home of the NBA champion Cleveland Cavaliers, announced that it had become the first NBA facility in the country certified as "sensory inclusive" by the nonprofit KultureCity.
"Although we are unable to alter the environment during events, such as noise level, special effects and things of that nature, we can work with our guests to offer them multiple options if and when they feel overwhelmed," Len Komoroski, Cavs and Quicken Loans Arena CEO, said in the announcement. "Our ultimate goal is to provide those with sensory needs the ability to be part of all the fun The Q has to offer."
(I would argue that the Cavs and Quicken Loans Arena are able to alter the environment during events but are not willing to do so. But I digress.)
What is involved in being certified as sensory inclusive?
The Cleveland Cavaliers' and Quicken Loans Arena's full-time and part-time employees have undergone sensory awareness training to learn how to recognize and interact with those who have sensory sensitivities.
Also, Quicken Loans Arena now makes a special room available on request for those who may become overstimulated during events at "The Q," as the arena affectionately is known. The Quiet Space Sensory Room features paint tones described as "calming" (the colors in the photo I saw were oranges, browns and grays), a textured wall, special seating and privacy away from loud noises and crowds.
Sensory inclusive services at The Q, according to arena officials, can be provided at any time during any event when guests contact a guest services representative or visit either of the two guest services locations, where they can borrow at no cost sensory bags that include fidget toys, weighted lap pads, noise-canceling headphones and other resources.
Additionally, guests with sensory sensitives who would like a breath of fresh air now are permitted to exit and re-enter the arena; previously, they were not.
"The sensory inclusive certification was born out of the desire for us to help businesses and community organizations better understand the types of accommodations that can make a difference for those with sensory needs," said Julian Maha, M.D., KultureCity founder and CEO, whose son is on the autism spectrum.
An increasing number of families are affected by sensory processing challenges, Maha said. KultureCity also has created sensory inclusive areas at the Akron Zoo in Ohio and the Birmingham Zoo in its home state of Alabama, according to its website.
In Cleveland, the benefits of the sensory inclusion certification will extend beyond basketball, because Quicken Loans Arena also is home to the American Hockey League champion Cleveland Monsters and the Arena Football League's Cleveland Gladiators, and it hosts concerts and other events, too.
The changes may not result in senior living communities taking busloads of residents with dementia or Parkinson's disease to arena activities, but the increasing prevalence of sensory inclusion areas in public places could provide individual families with more options to spend time with loved ones who have dementia, Parkinson's or other conditions.
Lois A. Bowers is senior editor of McKnight's Senior Living. Follow her on Twitter at @Lois_Bowers.