September 28, 2017
A shift comes to senior living's great divide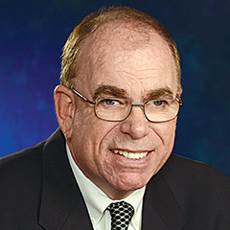 John O'Connor
Sooner or later, all discussions about the nature of senior living come down to this: Is this a real estate business with a healthcare component, or vice versa?
To judge by the crowd at this week's National Investment Center for Seniors Housing & Care conference in Chicago, it would be easy to conclude that real estate rules. Terms like absorption, cap rates, cash flow, debt coverage ratios, basis points and net operating income are getting a healthy workout in the hallways and suites.
And that pretty much always has been the case. In fact, the only obvious change at this event over the past two-plus decades has been this: neckties are now optional.
But to be fair, a much more important and subtle shift has occurred as well. The available data are now far better than ever. NIC deservedly has become the go-to source for the most accurate, comprehensive and recent market information to be found. Most notably, it provides seniors housing and care property updates through its NIC MAP Data Service, which now encompasses 140 metro markets.
So you'd think with all the information at our disposal, we'd have a better handle on whether this is primarily a real estate- or healthcare-driven sector. But plenty of knowledgeable people still can be found in either camp.
Maybe that's because senior living is a hybrid business that combines elements of both. But it's not hard to see which way the needle is moving.
Back in the 1990s, we saw a number of hoteliers quickly jump into this sector. Many of the new arrivals assumed this is a hospitality-driven business with some concierge-type amenities thrown in. Firms embracing that mindset had a tendency also to quickly jump back out. For it turned out that many of the actual residents didn't look much like the spry, active seniors they were expecting.
Rare is the assisted living community today that treats healthcare as an afterthought. Operators learned the hard way that most senior living residents are not generally healthy people who need a bit of help. More often, they tend to beunhealthy people trying to hang on to as much independence as circumstances allow.
And in the looming world of accountable care organizations, value-based payments and changing business models, healthcare-related considerations will be getting even more consideration.
With more skilled care settings resembling intensive care units, it's a safe bet that many senior living communities will look a lot like medical settings as well.
As far as the answer to the question goes, here's my take: If you don't think you're running a healthcare business, it may not be long until you are out of business.
John O'Connor is editorial director of McKnight's Senior Living. Email him at john.oconnor@mcknights.com.