August 28, 2017
A toast to creative marketing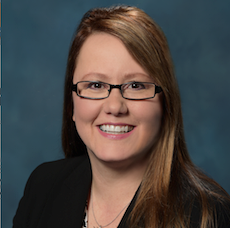 Lois A. Bowers
Much of the buzz last week was about the solar eclipse, and rightfully so. But another big event was taking place in cities and towns across the country: the first day of school.
As new students were introducing themselves to teachers and classmates, a new-to-town Avanti Senior Living was introducing itself to its community.
Avanti at Augusta Pines in Spring, TX, held a "Mimosas for Moms" event Wednesday morning and welcomed mothers aged 21 or more years to enjoy a continental breakfast along with the champagne and orange juice. The event was tied to the opening of the school year and promoted as a way to acknowledge the hard work of area mothers.
"We were just thinking about something we wanted to do for moms, thinking about back to school," Kelly Hodges told me. She joined Avanti in December as community relations director for Avanti at Augusta Pines, which will offer 50 assisted living suites and 40 memory care suites when it opens this fall.
In addition to being a goodwill gesture to the greater community, the event offered an opportunity for Avanti to reach prospective residents and their families — especially the adult daughters who may be part of the so-called sandwich generation, raising children and taking care of aging parents at the same time. Grandparents and fathers also were welcome to attend Wednesday's event, although Hodges says that it's daughters and daughters-in-law who most often express initial interest in the community.
Those mimosas were enjoyed in the Avanti at Augusta Pines' newly decorated model suites, where attendees could get a close-up look at the community's higher-end features and finishes and abundant windows.
Hodges said the idea just popped into her head. "We do quite a few special events, especially with our communities that are not quite open yet, in an effort to increase the visibility," she said. "We try to think outside the box."
Another sales and marketing idea implemented is the community's Martini Mondays, held from 4 to 6 p.m. on the fourth Monday of every month. This event may have a workforce development pay-off, too.
"That's a networking opportunity for marketers and persons who are in the industry to have an opportunity to connect with one another," Hodges says. "Mondays are usually pretty heavy days, so we decided to do it on Monday to give people something to look forward to." Again, the greater community is welcome as well.
Some events are better attended than others, Hodges says, but I say cheers for looking for imaginative ways to establish connections.
Lois A. Bowers is senior editor of McKnight's Senior Living. Follow her on Twitter at @Lois_Bowers.