October 17, 2016
Advice for the post-Gaylord exercise world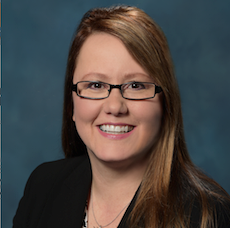 Lois A. Bowers
If you're at the Gaylord Opryland for the American Health Care Association annual meeting and related events this week in Nashville, TN, the vastness of the complex may have you thinking it will be a cinch to reach the popular fitness goal of 10,000 steps per day (which for most people equates to approximately five miles).
If you are challenged to meet that exercise objective in your everyday routine at home, however, you can take heart in the knowledge that fewer steps still can result in health benefits for you, according to a new study. The researchers' basic advice: walk faster and sit less.
"A good target for healthy adults is 150 minutes per week spent at 100 or more steps per minute," said John Schuna Jr., an assistant professor of kinesiology in Oregon State University's College of Public Health and Human Sciences. Schuna and five coauthors published their findings the journal Medicine & Science in Sports & Exercise.
For reference, a person who averages 10,000 or more steps per day typically accumulates at least 150 minutes a week of moderate to vigorous activity, and a cadence of 100 steps per minute is considered to be moderate-intensity activity for adults.
The investigators came to their conclusions after analyzing data from 3,388 people, each of whom was aged at least 20 years, who participated in a National Health and Nutrition Examination Survey. In addition to minute-by-minute step data, they looked at relationships between step-defined physical activity and various cardiometabolic risk factors for the survey participants, such as waist circumference, blood pressure, fasting glucose, insulin and cholesterol levels, as well as body mass index.
The researchers found a strong relationship between higher cadences — walking more briskly as opposed to less briskly — and favorable results in the cardiometabolic risk categories. The same held true for number of steps, whether more than or less than the 10,000-step threshold. And they were able to link higher percentages of sedentary time with less-favorable values in several risk factors.
Schuna and colleagues advocate for being active rather than sedentary as much as possible, within reason, but does it matter whether someone takes all of his or her steps at once, say, within a two-hour period, or whether the steps are spread out over 15 hours?
The question is being debated among exercise experts, Schuna said. "If you're getting two or three hours of moderate to vigorous activity every day, even if you're relatively sedentary the rest of the time, it's hard to imagine the sedentary time would completely ameliorate or wipe out the health benefits associated with that level of activity," he said.
In the future, Schuna said, walkers may be able to obtain minute-by-minute data from the apps in wearable fitness trackers much like the research-grade accelerometers the investigators used in this study. Perhaps at an industry meeting a few years from now, we attendees will wear those devices and immediately be able to appreciate exactly how much walking we do while on the road.
Lois A. Bowers is senior editor of McKnight's Senior Living. Follow her on Twitter at @Lois_Bowers.