October 27, 2016
Arbitration lawsuit presents a tough choice for many operators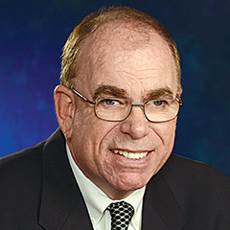 John O'Connor
The American Health Care Association threw down the gauntlet last week. The 13,000-member organization announced it will sue the government over a proposed rule that puts an end to arbitration clauses.
It was an action that was completely understandable. After all, legal fees and unfavorable court rulings could cost operators a tidy sum going forward. But was the lawsuit a good idea? That remains to be seen.
In their most basic form, arbitration clauses offer a way to resolve disputes without going to court. So it's not too hard to see why any provider might want to keep them in play. After all, who wants to shell out millions of dollars in legal fees and verdict penalties when such expenses might be easily avoided?
In announcing the lawsuit, the association said the Centers for Medicare & Medicaid Services had overstepped its statutory authority. The new rule, set to go into effect Nov. 28, also will "deprive both SNFs/NFs and their residents of the benefits of arbitration," according to the organization.
But arbitration clauses clearly have their detractors as well. In fact, many critics pan them as little more than a way for businesses to shirk their end of the bargain.
Quite a few of those critics go by a more familiar name: your prospects. Are these the folks you want to possibly alienate? Perhaps not.
It's interesting to note that LeadingAge, which represents nonprofits in the senior living sector, opted to sit out this legal challenge.
The organization said that it agrees that CMS overstepped its bounds. Yet it ultimately determined "it is not appropriate at this time and stage of the proceedings" to be a lawsuit partner.
Meanwhile, yesterday, AHCA announced that it has filed a request for preliminary injunction and a supporting memo related to the rule.
Perhaps it's not surprising that the two groups are not in lock step here. After all, this is a highly charged issue with no easy answer. And making the wrong choice could prove costly in more ways than one.
John O'Connor is editorial director of McKnight's Senior Living. Email him at john.oconnor@mcknights.com.