February 24, 2016
Avoiding hospitalizations may be the next turf war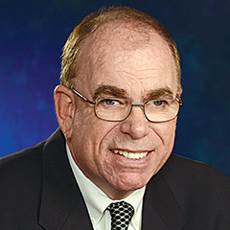 John O'Connor
Trips to the emergency department can be bad all the way around, especially when they might have been avoided.
These incidents can cause tremendous stress for residents, families and staff. They also drive up healthcare costs. Small wonder the government is fining hospitals when patients bounce back too soon.
The conventional view has been that to the extent that readmissions involve senior living, assisted living was on the outside looking in. But that may be changing.
The fruits of a pilot program involving Brookdale Senior Living show that non-skilled operators can improve care quality while beating nursing homes on price, experts say.
Thanks to a $7 million check from Uncle Sam, the nation's largest senior living operator worked with researchers to implement the Interventions to Reduce Acute Care Transfers tool in 46 communities. (For the unfamiliar, INTERACT provides checklist and communication tools to help care teams better determine when an older adult really needs to go to the hospital.)
The result: hospital admissions decreased by 17%, and total costs dropped by double digits. By any standard, that has to count as a win-win.
But for the INTERACT approach to be effective, all hands must be on deck, notes Kevin O'Neil, M.D., Brookdale's chief medical officer and a pilot project co-director. He says that while the firm doesn't ask each employee to determine the reason for a condition change, workers are expected to report changes they notice. That way, a clinical evaluation can be quickly conducted by a nurse or physician.
"Timely onsite assessment and intervention can often reduce the need for transfer to the hospital. This is very important to improving health outcomes, reducing avoidable hospitalizations, and reducing the overall cost of care," he adds.
When that happens, it's good news for all involved. Except maybe nursing homes.