March 26, 2018
Breathe easy on your next flight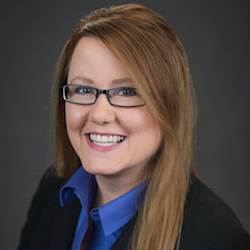 Lois A. Bowers
Is an airline flight in your future as you plan to attend a conference or take a break from work far from home?
If so, then you may be interested a study recently published in the Proceedings of the National Academy of Sciences.
Researchers from Emory University and the Georgia Institute of Technology, with funding from Boeing, investigated how respiratory infectious diseases spread on aircraft. Specifically, they monitored specific areas of the passenger cabin on five round trips between the East Coast and West Coast, recording the movements of passengers and crew members. In addition, they collected samples from the air from surfaces most likely to harbor microbes. From the movement data, they created thousands of simulated flight scenarios and possibilities for direct exposure to droplet-transmitted respiratory diseases.
So what you can glean from their efforts, to lessen your chances of becoming sick en route that convention center or beach?
First, if you choose a window seat, you may be less likely to catch something. People who sit in aisle seats move more, Vicki Hertzberg, Ph.D., a professor at Emory's Nell Hodgson Woodruff School of Nursing, said in a statement.
"About 80 percent of passengers in aisle seats got up during flights, in comparison to 60 percent of passengers in middle seats and 40 percent in window seats," she said.
Also, be careful when touching tray tables, seat belts, lavatory handles and other surfaces. You could pick up a respiratory infection indirectly when you touch a surface that has been infected by someone who is sick.
"Passengers and flight crews can eliminate this risk of indirect transmission by exercising hand hygiene and keeping their hands away from their nose and eyes," Howard Weiss, Ph.D., a professor at the Georgia Tech School of Mathematics, advised.
The people sitting near you — up to two seats away in the same row and in one row in front or in back of you — may affect your health, too, although there may be little you can do about that other than taking the aforementioned precautions. If you're sitting near an apparently sick person and your flight isn't full, however, you could see about changing your seat.
"We found that direct disease transmission outside of the one-meter area of an infected passenger is unlikely," Weiss said.
Safe travels.
Lois A. Bowers is senior editor of McKnight's Senior Living. Follow her on Twitter at @Lois_Bowers. Email her at lois.bowers@mcknights.com.