April 28, 2016
Can worker retention really be this easy?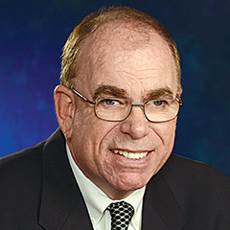 John O'Connor
Finding and keeping the best possible employees remains a vexing challenge across the senior living field.
For this, we can thank the three-legged stool of rapid worker turnover: low wages, stiff competition and grueling work demands.
There's no getting around the fact that keeping your community fully staffed is a never-ending challenge.
But there are some very simple and obvious things you can do. As my colleague Lois Bowers recently reported, simply showing a little respect can go a long way.
In fact, a company's "respectful treatment" of workers is the top contributor to employee job satisfaction, according to an annual survey by the Society for Human Resource Management. This is the second straight year that respect took the pole position. Looks like Aretha Franklin knew what she was singing about.
Seems pretty simple and obvious, doesn't it? Yet it is amazing how many employees do not feel like they get the respect they deserve.
Nor apparently, are workers being recognized often enough.
An unrelated survey by Globoforce's WorkHuman Research Institute reveals these starting findings: One in five respondents indicated they've never been recognized at work. And a third had not been recognized in more than six months. Talk about not-so-benign neglect!
Such incredible oversight by the bosses is especially galling, given that numerous studies have shown that recognition is directly correlated to employee engagement, satisfaction and retention.
The same survey found that, among employees recognized in the past month:
34% were more likely to believe their company is the best place to work
35% were more likely to say their employer's culture is fun and enjoyable
37% were more likely to believe their company cares about them as a person.
To paraphrase Donald Trump, that's yuge.
Look, that three-legged stool is here to stay. But here's the thing: At its core, senior living is all about providing the human touch to residents. Show a bit more of that to the people doing the heavy lifting in your building, and they'll likely be much happier.
Do it often enough, and they just might decide to stick around.
John O'Connor is editorial director of McKnight's Senior Living. Email him at john.oconnor@mcknights.com.