September 25, 2017
Designing for dementia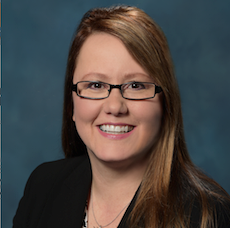 Lois A. Bowers
An app that was under development when we first told you about it in June is now becoming available to help make living environments more friendly for those with dementia.
Researchers who developed Iridis at the University of Stirling (United Kingdom) Dementia Services Development Center and at Space Architects hope that the tool will improve health outcomes, help those with dementia live independently longer, and reduce health system costs, too.
Professional and homeowner versions of the app (the former available for a fee) were supposed to be released last week in conjunction with World Alzheimer's Day. "It was originally based on our Dementia Design Audit Tool, which was published in 2008," Lesley Palmer, chief architect at the DSDC, said in a video announcing the launch.
Now, with the paper-based tool digitized via the app, "at the touch of a button, people with dementia, their families and health professionals will be able to assess how dementia-friendly their built environment is and how it can be improved," she said.
Users answer questions about their surroundings on their smartphones or tablets — and can upload photos, too — to assess whether an environment adheres to dementia design principles. The app uses the data to highlight potential issues with furniture, lighting, color contrast or noise and then recommends changes such as improving lighting to reconfiguring a room. Resources are suggested, too. The whole process takes about 20 minutes, the researchers said.
"I think a key is, we have an aging population, but we have a building stock — cities homes, care homes, hospitals — that aren't really designed taking the cognitive impairments of dementia into account," Stephen Brooks, director of Space Architects, said in the announcement.
Beyond improving a single environment, the app's designers hope to use the data collected from users to update and improve the technology.
"It's possible to live well with a dementia diagnosis, and this app will help do that because it will help ensure that more of the places where older people and people with dementia are offered care and support, that it's more easy for them to have a design which meets the needs of people with dementia and supports them in their own homes," said Richard Baker, Age Scotland.
A search of the Apple app store reveals a surprising number of dementia-related apps. Let's hope that this one, or something like it, joins them in the United States.
Lois A. Bowers is senior editor of McKnight's Senior Living. Follow her on Twitter at @Lois_Bowers.