April 16, 2018
Don't let worry spread with news of this bathroom study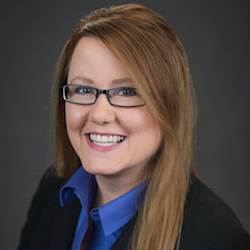 Lois A. Bowers
"Ew," was the predictable reaction to a study published in the April issue of Applied and Environmental Microbiology that found that hot air hand dryers spread bathroom bacteria.
"Thanks, Lois," one friend wrote sarcastically when I posted an article about the study on Facebook. "How do I get this out of my mind?" asked another.
If you provide care and services for older adults whose immune systems are vulnerable, though, you can't afford not to think about this study.
Researchers in Connecticut held bacterial culture plates (think petri dishes) under the working nozzles of bathroom hand dryers for 30 seconds each in 36 bathrooms across three buildings in an academic health center. The dryers deposited 18 to 30 colonies of potentially disease-causing bacteria onto the plates, they discovered.
"These results indicate that many kinds of bacteria, including potential pathogens and spores, can be deposited on hands exposed to bathroom hand dryers and that spores could be dispersed throughout buildings and deposited on hands by hand dryers," the researchers wrote.
Retrofitting the dryers with HEPA filters reduced the bacterial deposits but did not eliminate them.
So at work or in our personal lives, is the best practice for hand-drying to use paper towels? And what if paper towels aren't available? I decided to go to the source for advice.
Peter Setlow, Ph.D., one of the paper's authors and the Board of Trustees Distinguished Professor in the Department of Molecular Biology and Biophysics at University of Connecticut in Farmington, shared with me his approach to hand-drying in his personal life.
"With restrooms that only have hand dryers, I wash my hands, then wave my hands a bit to get rid of excess water and then wipe them on my pants," Dr. Setlow said.
"Would you have any advice for owners and operators of senior living communities regarding restrooms in resident apartments or units as well as restrooms for employees and visitors to their communities?" I asked. He gave me the answer of a prospective resident.
"Since at 73 I am moving closer to being someone that might be thinking about senior living, I would not want hand dryers, especially in general use areas frequented by multiple residents, guests and visitors," he said. "Certainly, having paper towels is more difficult and perhaps more expensive, but I feel there must be at least some risk from hand dryers." The potential risk would be higher in an elderly population, he said, although he could not specify the magnitude.
The Centers for Disease Control and Prevention's guidelines for hand hygiene for healthcare professionals don't spend much time on what to do after the cleaning is done, focusing on washing with soap and water or using hand sanitizer. They do contain a brief recommendation that workers "use disposable towels to dry" their hands if using soap and water, however. (The CDC's guidelines for consumers suggest that people "dry your hands using a clean towel or air dry them" when washing them with soap and water.)
I'm going to follow Dr. Setlow's and the CDC's recommendations unless and until further research offers additional insights. Those wise actions and common sense should help all of us avoid obsessing about germs in the bathroom.
Lois A. Bowers is senior editor of McKnight's Senior Living. Follow her on Twitter at @Lois_Bowers. Email her at lois.bowers@mcknights.com.