August 21, 2017
Extraordinary events call for extraordinary events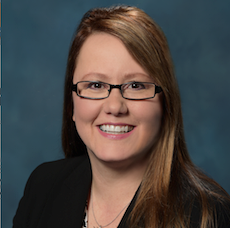 Lois A. Bowers
Like many people across North America, I may be stepping outside briefly this afternoon to catch a glimpse of the solar eclipse. I won't be in one of the areas in 14 states that will be treated to a total eclipse, but a partial eclipse will be visible in North America outside of those areas.
According to NASA, the last time the contiguous United States saw a total eclipse was in 1979. The next time will be in 2024.
Senior living communities across the country will be marking the rare occasion with parties for residents.
Homestead Assisted Living's Homestead of Leawood, Leawood, KS; Belmont Village Senior Living Green Hills in Nashville, TN; IntegraCare's Colonial Courtyard at Bedford in Bedford, PA; and Five Star Senior Living's Heartfields at Frederick assisted living community in Frederick, MD, are just some of the locations that will celebrate with educational information, games, food, entertainment and chances to view the historic event. Colonial Courtyard's activities, for instance, will include a game called Moon Ball, similar to volleyball but with a balloon-style white punching ball that resembles the moon, and music such as "Here Comes the Sun," "Moon Over Miami" and "You Are My Sunshine."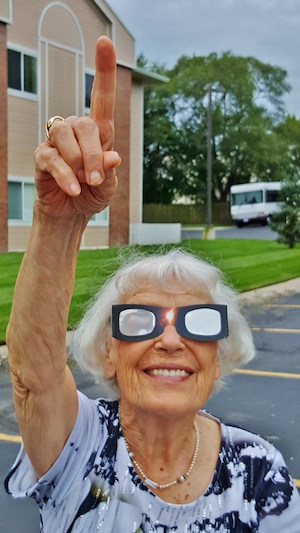 Watermark Retirement Communities across the country will host viewing parties while also observing Senior Citizens Day, first proclaimed as Aug. 21 by President Ronald Reagan in 1988.
Residents of Pacific Regent in Bellevue, WA, will be some of the first people in the country to see the eclipse. They'll hear a briefing from Community Life Director Erin Sattler, receive special pairs of viewing glasses and head to a designated viewing area.
At The Fountains at La Cholla in Tucson, AZ, residents and amateur astronomers Bill Lofquist and Ernie Smith will lead a discussion before the eclipse. Smith, who witnessed an earlier eclipse, will demonstrate how to make a pinhole camera from two sheets of paper. The video "Glorious Total Eclipses" by Alex Filipenko, Ph.D., of the University of California, Berkeley, will be shown and then, Lofquist will set up his telescope (which will be fitted with a special lens) for viewing.
The celebration at The Fountains at Greenbriar in Independence, MO, will be similar to that of Pacific Regent, with Community Life Director Jason Barrett giving the briefing.
(In the accompanying photo, The Fountains at Greenbriar resident Isabella Fisher tests her glasses.)
At The Watermark at Logan Square in Center City, PA, residents will assemble on the community's north terrace to view the eclipse through devices they made using Pringle potato chip cans. Themed food (Moon Pies, Starbursts and Milky Ways, anyone?) and cocktails with names such as the Black Hole, Bailey's Comet and the Big Bang will be served.
At The Fountains at The Albemarle in Tarboro, NC, 10 assisted living or memory care residents accompanied by associates will leave the community for lunch in Beaufort, NC, then go on a two-hour eclipse-viewing cruise.
No matter what state you are in today, if you're outside during the eclipse, remember to not look directly at the sun, and keep all pets indoors. Wear approved glasses made especially for watching the event, or watch through a pinhole projector or video display if you have one. See these additional safety tips from NASA.
You can always celebrate inside; NASA will have a live feed online.
Lois A. Bowers is senior editor of McKnight's Senior Living. Follow her on Twitter at @Lois_Bowers.