October 10, 2017
Financial report suggests good news for operators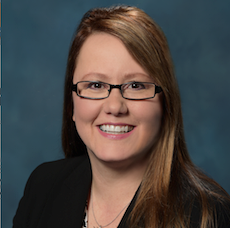 Lois A. Bowers
A new report from the Consumer Financial Protection Bureau suggests good news for seniors housing and care operators: overall, adults the age or your residents or prospects are doing relatively well financially.
The CFPB describes "Financial Well-Being in America," released Sept. 26, as a "first-of-its-kind" report. It presents results from the National Financial Well-Being Survey conducted in late 2016. Participants answered numerous questions about their financial situations.
The survey sample was drawn from the GfK KnowledgePanel, which is designed to be nationally representative of U.S. households and mirror the noninstitutionalized adult population as much as possible. Participants also were selected from GfK's KnowledgePanel Latino to ensure adequate representation of the Latino population. Overall, 6,394 surveys were completed, 666 of them by people aged 62 to 74 years and 333 by those aged 75 or more years.
That good news? Those aged 65 or more years had the highest financial well-being compared with other age groups and were found to have a high probability of being able to meet their financial needs. And when results are examined by employment status rather than age, retired adults in the U.S. had the highest financial well-being of any employment category.
Specifically, adults aged 65 to 74 had an average financial well-being score of 61 on a scale of 0 to 100, and those aged 75 or more had an average score of 60 (equal to retired adults). The CFPB said these scores statistically are the same, which also is good news because scores of 61 or more are associated with a low probability (less than 10%) of having trouble paying for basic needs or making ends meet.
The average score for all U.S. adults was 54 and decreased as participants' ages decreased. Those aged 55 to 64 had an average score of 55, for instance, and those aged 18 to 24 or 25 to 34 had an average score of 51. Scores of 50 or below are associated with both a high probability (greater than 50%) of struggling to make ends meet and of experiencing material hardship, so millennials just squeaked by.
The positive association that exists between well-being and age, the report authors wrote, could be due to the higher incomes that come with longer tenure in the job market (for those still working), increased asset accumulation over time or access to Social Security, Medicare and other benefits. That may be good news for those in younger age groups, who may see similar benefits and, therefore, financial well-being over time as they age — depending, of course, on policy decisions that are made related to Social Security, Medicare, taxes, workforce issues and other matters.
Lois A. Bowers is senior editor of McKnight's Senior Living. Follow her on Twitter at @Lois_Bowers.