July 20, 2017
For many operators, an old adversary may soon be a good friend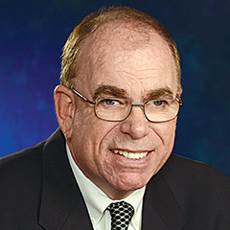 John O'Connor
If you run a senior living organization and are beset by labor-related challenges, Wednesday was a good day. That's because the Senate's Health, Education, Labor and Pensions Committee approved a pair of Republicans nominated by President Trump for the National Labor Relations Board.
Marvin Kaplan and William Emanuel each advanced on 12-11 votes for the NLRB, which often is tasked with resolving management-labor disputes. Both men still need to be confirmed by the full Senate, but that's basically a done deal.
The addition of Kaplan and Emanuel will give Republicans control of the board for the first time since George W. Bush was president. It had become decidedly pro-union under former President Obama. For example, the board ruled that labor organizers could form micro-unions in workplaces.
"My hope is that filling the two open seats on the National Labor Relations Board will restore the board to its intended purpose of acting as a neutral," said committee Chairman Lamar Alexander (R-TN). Truth be told, impartiality is highly unlikely.
But most firms may see the likely pro-business bias to come as way overdue.
"The Board is currently reviewing extremely important issues, including joint employment liability … and we urge swift confirmation of these qualified nominees," said Cicely Simpson, executive vice president for the National Restaurant Association.
Not surprisingly, pro-union groups are less enthused. In fact, The AFL-CIO sent a letter to every senator Tuesday, urging opposition to both nominees.
"The clear purpose and mission of the agency to which they have been nominated — to protect and encourage the practice of collective bargaining — nothing in the background or statements of either nominee provides any assurance that either Kaplan or Emanuel would be guided and motivated by this basic mission," the correspondence noted.
It's a safe bet that in coming labor disputes, management is likely to get the benefit of the doubt, and then some. Operators should bask in this advantage while they can. For if there is one thing about Washington we should know by now, it's that change is the only constant.
John O'Connor is editorial director of McKnight's Senior Living. Email him at john.oconnor@mcknights.com.