May 05, 2016
Getting that elephant in the room to start dancing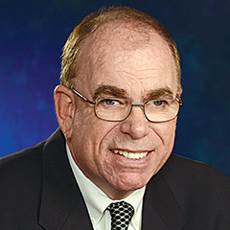 John O'Connor
You might normally expect an earnings call to focus largely on, well, earnings.
But when LTC Properties held its quarterly soiree earlier this week, the conversation was quickly dominated by staffing challenges — and how the real estate investment trust is meeting them.
As my colleague Lois Bowers reports, hiring and retention were front and center when Mark Rockwell, principal of privately held Anthem Memory Care, shared some related thoughts.
"Our biggest concern is finding well-qualified caregivers," said Rockwell. He added that his firm needs to do a better job of "identifying the right person, then onboarding them correctly so that they really understand their job … and then work to retain them." Portfolio member Anthem is hardly alone. In fact, he easily could have been speaking on behalf of the entire senior living field.
For there is no getting around two realities that hang over this sector like a gloomy cloud. One is that labor remains far and away the most expensive part of running a senior living organization. The second is that, despite fact number one, finding and keeping quality employees remains a perennial challenge.
No matter how you slice it, labor is the proverbial elephant in the room. But a growing number of communities are responding in helpful ways.
Brookdale Senior Living, for example, recently unveiled an innovative student loan reimbursement program. New hires can receive up to $7,000, which will hopefully give them a strong incentive to stay put.
Another operator, Juniper Communities, has announced plans to raise its minimum wage to $15 an hour over the next few years.
Other creative operators are offering less extravagant perks that include training opportunities, flexible scheduling, referral incentives and more.
It remains to be seen how successful these various efforts will be. But at the very least, kudos to innovative operators for trying. While others are cursing the darkness, they are trying to light a candle. And with a little luck, maybe they'll get that reluctant pachyderm onto the dance floor.
John O'Connor is editorial director of McKnight's Senior Living. Email him at john.oconnor@mcknights.com.