January 12, 2017
Going Dutch was never like this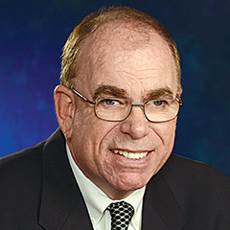 John O'Connor
Think some ideas for improving senior living services in the United States are out there? Take a gander at what's being proposed in Germany.
A Deutschland lawmaker recently recommended that the government subsidize paid sex for residents. No, I am not making this up.
Elisabeth Scharfenberg, who happens to be the Green Party's spokeswoman on care policy, recently told a German newspaper she could see the government "financing sexual assistance."
As if that's not enough, residents could also receive information on where to actually find prostitutes.
Believe it or not, her proposal is loosely based on a program already in place in the Netherlands. The Dutch option requires residents to prove a medical need. Applicants must also demonstrate they can't otherwise pay for such, ahem, medical assistance.
It's probably safe to suggest that this kind of medical assistance won't be coming to the United States anytime soon. Legalities aside, we Yanks tend to be far less open about all matters sexual. Call it a cultural divide.
We may be fine with television shows and films graphically depicting sprayed blood and dismembered bodies. But if there's a nip slip at an awards show preview, millions will be outraged.
But imagine what such a service could do for your community's marketing efforts. One can almost see the brochure headlines now:
Make new friends, with benefits
No such thing as a room for one in Happy Village
Come for dinner, stay for dessert
Every day has a happy ending at Shady Oaks
And so on.
One thing is for sure though: Should the Centers for Medicare & Medicaid Services ever decide to launch such a pilot program, finding participants will not be a problem.
John O'Connor is editorial director of McKnight's Senior Living. Email him at john.oconnor@mcknights.com.