August 22, 2016
Happy birthday to us!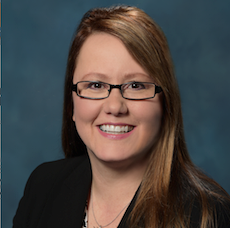 Lois A. Bowers
It's difficult to believe that it was just a year ago that the McKnight's Senior Living website, newsletters and social media launched.
It was Aug. 19, 2015, that the site went live after several weeks of technical work and many months of planning. The Daily Briefing e-newsletter would begin a few days later, on Aug 24, and a redesigned print magazine, formerly known as McKnight's Assisted Living, followed with the first issue of 2016.
In just one year, we've welcomed more than 1,500 friends and followers to our Twitter feed and Facebook page and thousands of subscribers to our free Daily Briefing newsletter. (If you're not a newsletter subscriber yet, you can sign up here.)
Our newsletter readers, website visitors, and social media friends and followers have told us that McKnight's Senior Living in all of its forms quickly has become a "must read" source of timely information for owners, operators and others working in senior living. We are pleased and humbled by the comments you share via email, our website and social media. Keep them coming!
Some additional ways that we can interact:
Would you like to contribute thoughts about or solutions to the challenges facing senior living? We welcome guest columns. Check out our submission guidelines for additional information.
Do you have a colorful, interesting or funny photograph that captures the essence of your community or a unique activity taking place there? Share it with us for the In Focus feature on our home page.
Is your community undertaking an innovative initiative, expanding or welcoming new senior staff members? Let us know!
The icing on the cake for us this year? The multiple awards we received for our content and the way it is presented, including:
A Platinum Award in the "Website Overall – Business to Business" category, in the 2016 Hermes Creative Awards, an international competition.
A Gold Award in the "Design – Publication Overall" category in the 2016 Hermes Creative Awards.
A national Silver Award in the "Best Website/Online Presence of a Publication" category in the 2016 ASHPE Awards of the American Society of Healthcare Publication Editors.
Three Awards of Excellence — for new website, newsletter writing, and news writing — in the 2016 Awards for Publication Excellence (APEX).
A national Silver Azbee Award from the American Society of Business Publication Editors, in the "Blogs – How-to/Tips/Service" category.
A Gold Award and two Silver Awards in the Upper Midwest Region of the ASBPE competition, in the "Blogs – How-to/Tips/Service" and "Blogs – Analysis/Commentary" categories.
And here is just a sampling of the feedback we've received via Twitter in our first year:
Really like the new @_McKnightsSL web site! http://t.co/9mhJodH7Bx Great to see the focus on #seniorliving issues

— STANLEY Healthcare (@stanleyhealth) August 28, 2015
MT @goodsam: @_McKnightsSL Keep up the outstanding reporting!

— McKnight's Sr Living (@_McKnightsSL) September 1, 2015
@_McKnightsSL Thanks for being a leading source of relevant industry content.

— David Ford, CASAC-T (@FORDHealthWonk) January 2, 2016
@_McKnightsSL Thanks for all your great stories!

— Front Porch (@FrontPorchCS) January 11, 2016
@_McKnightsSL @AlzMAT #pleasure your news #Outstanding #informative #actionable

— Joe DeMattos (@Jdimua) April 26, 2016
@_McKnightsSL You're welcome. Mcknight's is first on my list of reading, you guys have great articles

— Robert Smith (@RS_XchangeLabs) July 25, 2016
@_McKnightsSL Thank you for being a great resource for quality content to share with our audience!

— St. John's (@StJohnsLiving) August 9, 2016
You — our readers — work hard every day serving others, and we're here to serve you. Thanks for a great first year!
Lois A. Bowers is senior editor of McKnight's Senior Living. Contact her at lois.bowers@mcknights.com. Follow her on Twitter at @Lois_Bowers.