January 28, 2016
Hospitals as business partners? It's not such a far-fetched notion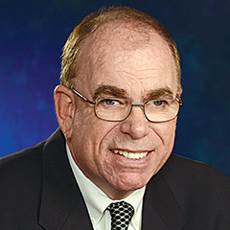 John O'Connor
Some of us are old enough to remember when nursing homes ruled the dementia-care market.
Then assisted living operators came along. At first, it looked like they were on a fool's errand. After all, skilled care operators had far more sway with state and federal lawmakers. You know, the people who make the rules and determine where government spending goes.
Yet assisted living eventually triumphed. Opinions vary as to why. Here's my take: Assisted living operators were able to convince enough of the right people — most notably residents, their families, regulatory agencies and government payers — that they could do a better job. Then they did a better job.
Which begs the question: might assisted living care communities (or senior living communities, as most now are called) soon be competing against SNFs for post-acute care patients? The question may not be as ridiculous as it seems.
To be certain, many skilled care operators have essentially re-engineered themselves to specialize in post-acute care. Rehab, ventilator care and other high-end therapies routinely are available at many skilled care settings these days. In fact, quite a few SNFs have all but abandoned custodial care.
It's certainly fair to ask how senior living settings might compete in what is essentially a hospital-discharge business. The answer is both simple and complex: do a better job than skilled-care operators.
To be sure, that will be easier said than done. In many states, regulatory hurdles all but prohibit anything that looks or smells like licensed healthcare services.
But I am willing to bet that in certain pockets, senior living operators will be able and willing to make the technology, staffing and political investments necessary to get in the game.
If the past is any indication, those operators will more than hold their own. And as those success stories spread, you can bet that others in a position to control discharges and payments will take notice.
Besides, it's not as if hospitals view skilled-care operators as must-have partners. And that perception is unlikely to change if post-acute patients bounce back from SNFs in numbers sufficient to trigger payment penalties.
Post-acute care is one of healthcare's fastest growing segments. In last year's report to Congress, the Medicare Payment Advisory Commission noted that between 2001 and 2012, payments to post-acute care providers more than doubled to $59 billion.
To be sure, becoming a post-acute provider will not be an easy challenge for the senior living field. But strong economic incentives certainly make the transition at least worthy of consideration. You might say there are billions of reasons to do so.
Some will certainly argue that senior living can never replace skilled care when it comes to post-acute care. You'll be able to recognize them by the strength of their convictions and the shortness of their memories.