May 08, 2017
Innovation, customer experience and the 'yuck factor'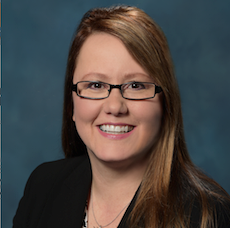 Lois A. Bowers
It was a double-header general session Wednesday at the Argentum Senior Living Executive Conference.
Travel challenges prevented former Apple and Tesla executive George Blankenship from speaking in his planned Tuesday slot. So the next day, he preceded planned speaker Derreck Kayongo, founder of the Global Soap Project and current CEO of the Center for Civil and Human Rights.
The proximity concentrated both of their messages into one unified point: Creative thinking is necessary to address customer needs and realize long-term business success.
Sharing stories about what led to achievement at some of his former employers, Blankenship touched on the importance of hiring "people who want to get up in the morning and engage with other people" and of creating long-term customer connections through positive customer experiences.
"What we let people know is, they are important. They will be taken care of. And we are available to help them," he said. In Apple's case, he noted, the Genius Bar in Apple stores, where Apple product owners can receive free assistance, serves that purpose.
Senior living professionals, Blankenship told audience members, encounter individuals and couples who want to "live happily ever after," and adult children who want that for their parents, too. "What are you thinking about that's going on around you that can make that an extraordinary experience?" he asked. "Because whoever figures that out is going to hold the world in the palm of their hands. And somebody is going to figure that out. And around the world, people are thinking about this."
Steve Jobs wasn't in the phone business 10 years ago, and yet he completely redefined the phone industry via Apple, Blankenship said.
"Your industry ... is going to change incredibly over the next 10 years," he said, nearing the end of his talk. "Somebody is going to do that. … Will it be you?"
Uganda native Kayongo shared the story of his founding of the Global Soap Project, born of his discovery that every year, 800 million bars of soap were being discarded in the United States without being fully used, while people in his native Africa were suffering or dying from infectious diseases because they didn't have access to soap.
Kayongo set about finding a way to address both issues, and his efforts resulted in a nonprofit that takes discarded soap from hotels, shaves off the top layers, grinds the remnants into powder, seals the powder in plastic to prevent germs from growing and then adds water to reformulate the powder into blocks of soap from which smaller bars are cut. The bars are then shipped to places in need around the world, where they help prevent infectious disease.
Kayongo even found creative ways to obtain discarded soap and to ship the reformulated product by proving economic benefits to hotels and shipping companies. Now the organization, with which he no longer is directly affiliated, produces 10 million bars of soap a year.
"As George mentioned before, innovation is exactly looking at things that everybody looks at every day and doesn't see it as an opportunity and yet there is a very, very big opportunity there," he said.
Kayongo noted that the nonprofit began with his "yuck factor" that soap was being wasted.
"There is a business in the yuck factor. That's where the business is," he said. "If you don't pay attention in your industry, someone is going to look at your yuck factor and take up that place and innovate around that place, and you'll be out of business."
Senior living has a yuck factor, Kayongo said. "There's something in your industry, in your teams, in your groups, that is the yuck factor, is the next big thing," he said. "And the only way to open it up is to go in there and attack it head on."
Lois A. Bowers is senior editor of McKnight's Senior Living. Follow her on Twitter at @Lois_Bowers.