July 13, 2017
Keep an eye on this arbitration ban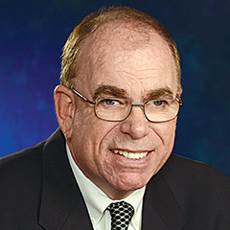 John O'Connor
Forget about Obamacare's possible repeal. Or whether collusion took place in the White House. Or how many days of summer vacation the Senate might forfeit in August. The real story in Washington this week should be about arbitration.
On Monday, the Consumer Financial Protection Bureau announced it would ban the use of arbitration clauses in financial products. The development would allow dissatisfied consumers to file class action suits against banks and other credit card issuers. Or the plaintiffs could simply take legal action on their own.
What does this have to do with senior living? Nothing, so long as your organization does not use arbitration clauses, and never intends to. Otherwise, this development just might have a profound effect on your future legal expenses.
For while this ruling takes aim at financial service firms, one just never knows how the law of unintended consequences might play out in Washington. It's hardly beyond the pale that the same people who believe arbitration unfairly favors financiers might extend that opinion to eldercare service providers as well.
But don't start shaking in your boots quite yet. Republican lawmakers were quick to criticize the arbitration ban. Chief among them is Sen. Tom Cotton. The Republican from Arkansas said the bureau has "gone rogue again."
"The last thing America needs is more anti-business regulation that will prompt frivolous lawsuits," he said.
Cotton plans to push for a repeal via the Congressional Review Act. The measure has been used extensively this year to overturn regulations enacted near the end of President Obama's second term. The House repeal effort is being led by Rep. Jeb Hensarling, who chairs the Financial Services Committee.
The early betting is that repeal should happen easily in the House, but will face longer odds in the Senate. That's because the GOP cannot have more than three members reject the effort.
Most years, this would be a major story. This time around though, it's hardly been noticed. Then again, this year has been anything but typical. And it's barely half over.
John O'Connor is editorial director of McKnight's Senior Living. Email him at john.oconnor@mcknights.com.