February 08, 2016
Love for senior living is conspicuous, contagious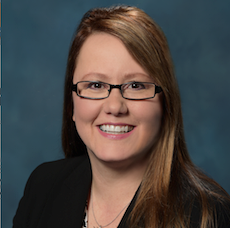 Lois A. Bowers
Speak to people working in senior living and you'll see that their passion is conspicuous. It's obvious to those leading the organizations that represent senior living owners and operators, too.
Just a year into his role as president and CEO of Argentum, formerly the Assisted Living Federation of America, James Balda told me that a "pleasant surprise" he received when he joined the industry "was just how mission-driven the industry is." Balda, whose background includes positions with National Restaurant Association, America's Health Insurance Plans, the Health Insurance Association of America and other organizations, said, "I came from one industry with a strong hospitality background and another industry with a strong healthcare background, and this is sort of a combination of both, with real estate as a strong element," he said. "The whole notion of caring for seniors seems to be something that resonates with everybody that I've been talking to."
Scott Tittle, named executive director of the National Center for Assisted Living in mid-2015, sees the enthusiasm, too. "When I travel, I always try to make sure I visit member facilities, and I'm just continuously inspired by all the great work they do," he told me.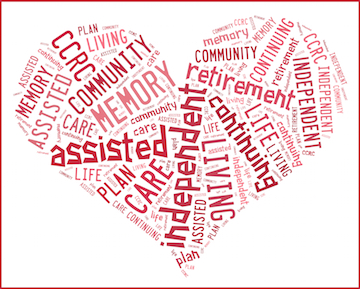 In addition to being conspicuous, the passion that fuels those working in senior living also is contagious. It motivates those of us at McKnight's Senior Living to do our best to provide you with the news, perspective and analysis you need to be successful in your work. As the six-month anniversary of the launching of McKnightsSeniorLiving.com and our Daily Briefing e-newsletter approaches, we're excited by the chance to interact with you and help you find solutions to the issues you face.
We can work together in several ways:
Is your community expanding, undertaking a unique initiative or welcoming new senior staff members? Let us know and we'll try to share the news.

Do you have a colorful, interesting or funny photograph that captures the essence of your community or a unique activity? Share it with us for the In Focus feature on our home page.

Would you like to contribute thoughts about or solutions to the challenges facing senior living? Contact me about guest blog opportunities.
If you haven't already done so, we encourage you to subscribe to our free e-newsletter, the Daily Briefing.
We always welcome feedback on what you think about McKnight's Senior Living — and senior living in general. Contact me lois.bowers@mcknights.com to share information and feedback.
Lois A. Bowers is senior editor of McKnight's Senior Living. Follow her on Twitter at @Lois_Bowers.