November 12, 2015
Maybe it's time to change the message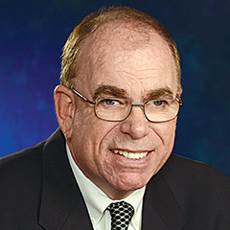 John O'Connor
The leaky bucket challenge is very much alive and well in senior living. For a variety of reasons that can include boredom, bad food, illness and death, many of your residents are short-timers in more ways than one.
That partly explains why marketing generally is considered such an integral part of doing business in this sector. But with all due respect, marketers are pretty much doing it all wrong.
Now before you send me a Nasty-gram insisting I have no clue, please hold off for just a moment.
Look at any community's marketing materials and what do you see? Usually, it's images of happy, robust elders in new clothes who can barely contain their bliss. In other words, old people as they exist nowhere else in the known universe. And what do senior living websites and brochures promise? Why, a never-ending array of activities, pleasant company and sumptuous meals, of course.
Look, that's all well and good. But it really is time to get real. Here's the message you need to be sending: "You don't really want to be a burden on your children, do you?"
But don't take my word for it. Take the word of wealthy seniors, also known as your target market.
A new UBS survey finds that 42% of them cite becoming a burden to their children in old age as their absolute, number one "greatest fear." Being a load came in way ahead of fears about surviving on life support (34%) as well as the ever-popular "having to live in a nursing home" (15%).
Put another way, your target market is nearly three times more likely to lose sleep over becoming a burden to their offspring than ending up at The Home. Do you think there's a messaging opportunity here, Grasshopper?
Maybe instead of depicting gleeful geezers, you need to show stressed out, middle-aged children with their heads buried in their hands. And perhaps an accompanying headline that says: "Looks like little Jimmy will have to settle for State U." Oh, the humanity!
Okay, that may be a bit much. But all kidding aside, if you are going to spend scads of cash on marketing, you really do need to find a message that resonates.
And something tells me that offering a land-based cruise ship won't get the job done nearly as well as something that gets the old flop sweat flowing. But hey, it's your money.