March 30, 2017
No need to trash this emerging senior living option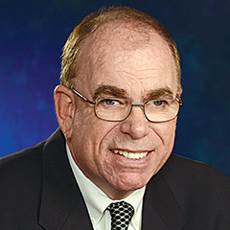 John O'Connor
I have seen the future of senior living. And it looks a lot like a trailer park. Come to think of it, it just might be a trailer park.
Now before you laugh off this outrageous prediction, consider a few salient points.
What is the biggest concern facing many aging Americans — your prospects — today? Why it's being able to afford the cost of staying alive, post retirement. It hardly helps that so many of our fellow citizens have an abysmal record when it comes to saving for the inevitable decrepitude ahead. Recent studies show that one in three Americans have saved zippo for retirement. In fact, most have less than $10,000 stashed away for their golden years. Yes, there may be 10,000 people turning 65 every day. But a goodly portion of them appear to be tapped out.
And what passes for "affordable" senior living these days? Well on the very low end, you're looking at communities in the $2,000-to-$3,000 a month range. But realistically, it's probably going to take five large or more if dignity and comfort are required.
That's a pretty tough nut for someone with little saved and not much more than Social Security to get by on.
Combine that with one of the biggest challenges of aging – loneliness – and maybe a double wide isn't so beyond the pale.
But don't take my word for it; take Time magazine's. In a recent piece called "The home of the future," the publication notes how the trailer-park lifestyle is becoming increasingly popular among seniors — and, ahem, investors.
Consider the economics: For less than $30,000, residents can get their piece of the rock. As for that monthly fee? It typically runs less than $1,000. For this relatively paltry sum, they can live in comfort amid kindred spirits.
Look, trailer parks still may be an acceptable target for prejudice. Who hasn't heard the "taking out the white trash" jokes? But they are also, increasingly, one of the most affordable senior living options to be had. And unlike many other choices, this one comes with neighbors who are actually, well, neighborly.
Now before you write this off, consider that some serious players also are taking note. This includes Carlyle Group, which is, last time I checked, a fairly well established senior living player.
So laugh all you want about whether trailer parks are legitimate competition. Just make sure the joke isn't on you.
John O'Connor is editorial director of McKnight's Senior Living. Email him at john.oconnor@mcknights.com.