January 07, 2016
Not such a happy new year on the regulatory front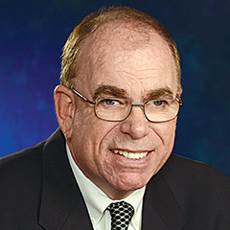 John O'Connor
The person who first said death and taxes were life's only certainties didn't tell the whole story. Clearly, regulations also deserved a mention.
And as a new year dawns, senior living operators need to be preparing for some notable rules and regulations that are fast approaching.
First among equals is a pending measure designed to extend overtime pay to millions of white collar workers, including many employed in this sector. The regulation is expected to make any person earning up to $50,000 eligible for overtime.
As you might imagine, this has turned into quite a hot-button issue. The Department of Labor has received more than a quarter million comments. My guess is that most of the correspondence from senior living operators has been less than enthusiastic. Let's face it: such a rule, if enacted, could wreak havoc on operating budgets and profits at many communities.
As if the labor department were not making life interesting enough, the agency also is preparing a final rule that would force operators in this sector to report and keep records of all workplace injuries and illnesses. You can expect that to land in your in-box around the end of March.
Several other pending matters may not have quite the same impact but are certainly worthy of your attention. For example, the Centers for Medicare and Medicaid Services plans to release a rule that will modernize how Medicaid managed care plans are regulated. Later this year, the same agency also plans to release a final rule that forces hospitals to develop written discharge plans for inpatients.
Although neither measure targets senior living directly, the resulting fallout could cause a fair amount of collateral damage.
And those are just the "highlights" at the federal level. It's a pretty safe bet that many states and local authorities will be adding their own strong suggestions to the mix.
As an operator, this means you will need to pay more attention than ever to these developments. Otherwise, you may be looking at anything but a happy new year.