October 01, 2015
Overbuilding in senior living? If so, here's what to expect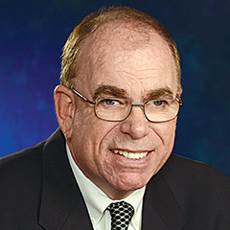 John O'Connor
We're hearing a lot these days about whether the supply of senior living stock has become excessive.
You can bet that this will be a hot topic at the 25th annual National Investment Center for Seniors Housing & Care National Conference, which runs through Friday near Washington.
There's no doubt that senior living is quite the happening sector these days. Many developers, bankers, operators and other speculators essentially are jumping headfirst into this market, when they are not doubling down. It's not too hard to see why: Demographics look good for as far as the eye can see, while capital is available at ridiculously easy rates and terms. And let's be honest: there is a lot of money to be made owning and/or running successful properties these days.
But there are some storm clouds on the horizon. And perhaps the most ominous sign of all is that occupancy rates are beginning to recede. Not in big chunks, mind you. But at a sufficient rate to get those who deal in basis points to take notice. And from the looks of things, that downward trend may continue heading south for a while.
So what does this mean for senior living operators? Like anyone else, I can only speculate. But if history is any indication, we should have a pretty good idea of how things are likely to play out.
Properties that are well managed and meet the needs and interests of customers in a distinguished way will probably be fine, more or less. Profits may not be quite as good as if there had not been a downturn. But payroll will be met, the bills will be paid, and investors should generally be happy.
As for similar properties in crowded markets? Welcome to the commodity business. A lot of the "special" stuff they market may not seem so exclusive, and similarly coiffed competitors in the area will be competing largely on price. If your community continues to be well managed and profits are reinvested, you'll probably emerge okay. But it will be a dog fight.
As for poorly run properties in areas with verdant housing stock? Rotsa ruck. Unless you can deliver a price point or service edge that truly makes you stand out, a dog fight might be something you could only wish for. There's a pretty good chance that your senior living community may be known as some other kind of housing in the not-too-distant future. The good news here is that you may help usher in the sector's next wave of creative destruction. The bad news? Pretty much the same.
Of course, many smart people are saying things will be different this time. And they just might be right. It would be nice to think that access to better information and hard-won experience will temper baser instincts. It's certainly not written in stone that senior living will be bound by the boom-and-bust cycles we've seen in some other parts of the economy.
But if history is not going to repeat itself, the players with the big ideas and the money will likely need to show more restraint than we saw in the last boom cycle. Or so far in this one.