July 06, 2017
Overtime is a touchy subject in senior living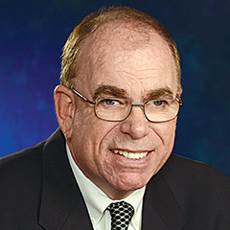 John O'Connor
A controversial overtime rule apparently has been shelved, at least for now.
The Obama administration's measure would have more than doubled the salary threshold for overtime exemptions. Had the new standard been implemented, more than 4 million workers — including many in this field — would have been eligible for overtime compensation.
Several groups representing the eldercare sector claimed the new $47,476 floor would have been drastic and would have forced staffing reductions.
As we reported Wednesday, the government's appeal was squashed on Friday with the submission of a Labor Department brief requesting the court approve its authority to set a new, presumably lower threshold.
The next step? The department is likely to request comments that will be used to help develop a revamped overtime rule proposal.
In many ways, this is a split decision for the sector. For owners and managers, it qualifies as welcome news. Staffing already is far and away the highest cost of doing business in this sector. So the relief is palpable. But it might be best to keep the celebrating to a minimum.
Here's why: Many of your best and hardest working employees probably feel as if they just got the shaft. And you can't really blame them. Is it reasonable to treat someone making $25,000 a year as management? By any reasonable standard, the answer would have to be a resounding "no!"
But if we are going to be honest, many businesses — including more than a few in this sector — essentially want it both ways. By that I mean they want to pay below or near poverty wages and yet treat those same recipients like the firm's movers and shakers.
It might be legal. But it's not the kind of practice that's going to be appearing on a marketing brochure any time soon: "Come to Pleasant Spaces. We value Mom, to a point. You have our promise that we'll have her taken care of by dedicated part-time 'managers' earning up to $12 an hour."
So perhaps the $47,476 threshold is a bit extreme. But keeping things where they were is not exactly equitable, either. Here's to finding a solution that works better for both sides.
John O'Connor is editorial director of McKnight's Senior Living. Email him at john.oconnor@mcknights.com.