January 11, 2016
Recognizing relevance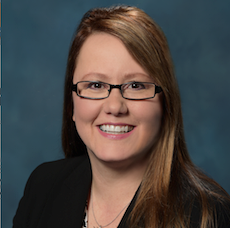 Lois A. Bowers
As we roll into film awards season, with the Golden Globes given last night, the Academy Awards announced for Feb. 28 and many other ceremonies scheduled before and after, one slate in particular grabbed my attention this past week when winners were announced.
"AARP The Magazine" will bestow the 15th Annual Movies for Grownups Awards, acknowledging what it deems to be the best in films with particular relevance to a 50-plus audience, Feb. 8 at the Beverly Wilshire hotel in Los Angeles. Comedian Kathy Griffin will host the festivities.
"We look forward to the February awards and to many more years of championing such great work — and encouraging Hollywood to see our demographic as the important audience it is," said Robert Love, the magazine's editor-in-chief. Indeed, although I don't believe the activities will televised nationally, publicity surrounding the event ensures that, in recognizing films deemed relevant to older adults, the awards also recognize that older adults themselves are relevant in our society.
I'm embarrassed to admit that, despite being part of a group that views a new film every month (admittedly, not all of us are of the AARP demographic), I've only managed to see two films on the list of honorees. I wrote about one of them, "The Intern," in a September column. Others are on my list of films to see — a list that grew with the release of this list of award winners.
The films receiving Movies for Grownups Awards in 2016:
Best Picture: "Spotlight"
Best Grownup Love Story: Diane Keaton and Morgan Freeman, "5 Flights Up"
Best Comedy: Nancy Meyers, "The Intern"
Best Documentary: "The Last Man on the Moon"
Best Intergenerational Film: "Creed"
Best Buddy Picture: Patricia Clarkson and Ben Kingsley, "Learning to Drive"
Best Time Capsule: "Love & Mercy"
Best Movie for Grownups Who Refuse to Grow Up: Pete Docter, "Inside Out"
Best Foreign Film: "Rams" (Iceland)
Additional awards are being given for acting, directing, screenwriting and career achievement. The program will raise funds for AARP Foundation, which has the goal of helping struggling older adults meet their basic needs for nutritious food, safe and affordable housing, adequate income and personal connections.
Have you seen any of these movies? If so, what did you think of them? Will you recommend any of them to your residents or host movie nights featuring them?
Lois A. Bowers is senior editor of McKnight's Senior Living. Follow her on Twitter at @Lois_Bowers.