March 06, 2017
Reduce burnout to reduce turnover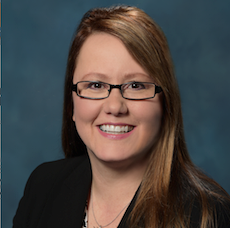 Lois A. Bowers
If you want to lessen employee turnover, then address employee burnout.
That's according to 614 chief human resource officers, vice presidents of HR, HR directors and HR managers recently surveyed by human resources advisory and research firm Future Workplace and software company Kronos. All of the surveyed organizations had at least 100 employees, and some had more than 2,500.
Ninety-five percent of respondents said that employee burnout affects worker retention, with the issue seemingly a bigger one at larger organizations.
A list of some of the top contributors to burnout identified by survey respondents provides some insights into where senior living operators looking to improve in the area of worker retention can invest their time and efforts:
Compensation was perceived as unfair (cited by 41% of respondents).
Workloads were thought to be unreasonable (32%).
Overtime or after-hours work was perceived as being too much (32%).
Management of employee development and leadership was judged as poor (30%).
The connection of employee roles to corporate strategy was said to be unclear (29%).
The workplace culture was described as negative (26%).
Technology for employees to do their jobs was deemed to be insufficient (20%).
In addition to examining compensation, workloads, employee development efforts, workplace culture and technology, operators also might want to consider related budget items, survey results suggest. Respondents cited budget constraints as a deterrent to offering programs that would benefit the retention of existing employees rather than the hiring of new ones.
Lois A. Bowers is senior editor of McKnight's Senior Living. Follow her on Twitter at @Lois_Bowers.