June 21, 2018
Senior living might want to take a new look at an old friend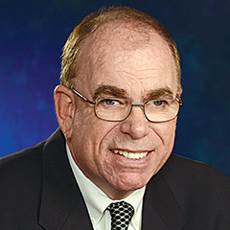 John O'Connor
Odd as it now seems, there was a time when private insurance was allowed to sit with the grownups.
Throughout much of the 1990s, this product was seen by many operators and policymakers (and more than a few insurance agents) as an essential part of the senior living payment mix. But as the saying goes, things change.
Turns out the sellers grossly underestimated how expensive and likely senior living services would turn out to be. Most of the dozens of firms that once sold private long-term care coverage culled it from their portfolio as quickly and quietly as possible.
These days, few firms still offer the product. Among those that do, the coverage and rates look, ahem, decidedly different.
But a rebound of sorts appears to be underway. A growing number of firms are starting to sell hybrid products that combine LTC insurance with a potential life insurance benefit. More than a quarter million of these combo policies were sold last year, primarily as estate-planning tools. By comparison, the number of traditional LTC policies sold was only 66,000.
In addition to the death benefit, these policies include a "return of premium" feature. Buyers essentially can opt out of the transaction if they change their minds, losing only the interest that would have otherwise accrued.
This development could benefit the senior living field, as many communities remain exclusively private pay.
To be sure, the hybrid product largely appeals to a narrow segment of the population: relatively wealthy Americans who want to preserve or at least protect their large estates.
While the game has changed, the pitch has not. Agents are still promoting the peace of mind that the new-and-improved hybrid policies can deliver.
Will this twist help revitalize the private long-term care insurance market? It's probably too early to tell. Certainly, the new approach has its supporters, who see the policies as a hedge against the fiscal and physical ravages of aging.
Others counter that the hybrid comes at a high cost. It would be much more practical for someone who needs long-term care coverage to simply purchase long-term care insurance. And the same goes for life insurance. At least, that's their argument.
What we do know is that the old approach wasn't working very well. A new tool that allows your residents to keep paying their bills strikes me as a very good thing, indeed.
John O'Connor is editorial director of McKnight's Senior Living. Email him at john.oconnor@mcknights.com.