November 02, 2017
Senior living operators may be in for a very unpleasant surprise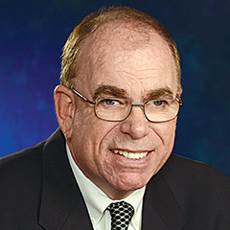 John O'Connor
You may not be terribly concerned that federal lawmakers are looking into recent deaths in a Florida nursing home.
That's a nightmare for skilled care operators to deal with, right? To be sure, it will at least be that. But this inquiry could blossom into something that affects senior living operators in one of the worst ways imaginable.
As you may have heard, the Senate Finance Committee will investigate why 14 residents died at The Rehabilitation Center at Hollywood Hills, following Hurricane Irma. Sen. Bill Nelson (R-FL) is leading the charge here.
We can expect some very uncomfortable truths to be aired at this committee's hearings. You know, little things. Like the fact that generator backups are not required at eldercare settings in a state as hot and hurricane-prone as Florida.
Any way you spin that reality, pro-consumer advocates are not going to be impressed. And there may be a lot more from where that came from.
It's also a safe bet that more stringent emergency preparedness regulations will be proposed for nursing homes nationwide.
But here's the kicker: We may also see lawmakers proposing federal laws that include assisted living operators.
By the way, that's not just my opinion. This possible outcome is something many top industry officials are concerned about right now.
And rightfully so.
Almost to a man (or woman), senior living operators will tell you that it's far better for senior living to remain a state-regulated field. Many of the people running these buildings know from personal experience that federal dictates can undermine and sometimes even prevent quality care.
Mountains of well-intended rules have turned skilled care into a sector where regulatory compliance trumps all. Don't believe me? Call a Two-Star nursing home and ask how things are going.
And that's why the actions of this committee bear close observation. We live in a world of unintended consequences. It is hardly beyond belief that measures designed to discipline your nursing home brethren just might bring Uncle Sam to your front door.
And if you think your state can be bossy and unreasonable, just wait until the Federal Register starts telling you what to do.
Still think this is a nursing home matter?
John O'Connor is editorial director of McKnight's Senior Living. Email him at john.oconnor@mcknights.com.