June 16, 2016
Senior living operators may soon need to make big plans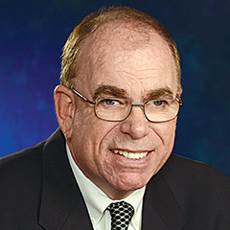 John O'Connor
To get an idea of how weird things are getting, consider this: The future of your senior living community might be determined by a federal judge's decision to let two Chicago land hospital systems become partners.
So what exactly does a local hospital merger have to do with the fate of your organization in the years to come? As it turns out, perhaps plenty.
Keep in mind that this acute-care marriage is hardly happening in a vacuum. Many careful readers of the new health law at hospital systems are arriving at the same conclusion: there will be survival, if not strength, in numbers. So it's no surprise that so many are now looking to align with former adversaries.
To be sure, the Federal Trade Commission has not been pleased. The organization actually sued to prevent Advocate Health Care and NorthShore University HealthSystem from aligning. Federal lawyers argued that patient costs could climb as hospital and physician choice become compromised. But federal judge U.S. District Judge Jorge Alonso wasn't buying that argument.
In the form-follows-finance world of healthcare, it's a safe bet that more than a few hospitals will view Tuesday's ruling as permission to proceed.
Fewer, larger acute-care players means that as you seek to develop and/or improve post-acute referrals, your options will likely become more limited. It could also mean that these coming behemoths will likely be less interested in small-capacity partners, particularly when it's time to move heads out of their beds.
Long-time operators are sure to notice a certain irony here. For decades, the prevailing notion has been that senior living is simply not scalable. A large operator might do well in a city, state or region, but nationwide? Forget about it. There were too many distant barriers to overcome. At least, that was the conventional wisdom. The new mantra: bigger is better.
Want to see how your organization may need to adjust in the next few years? Take a look at what hospital systems like Advocate and Northshore are doing now.
John O'Connor is editorial director of McKnight's Senior Living. Email him at john.oconnor@mcknights.com.