June 26, 2017
Sex and the brain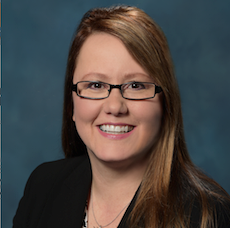 Lois A. Bowers
Within the past year, we've reported on recommendations from an insurer that senior living communities implement sexual expression policies at a time when research suggests that a dearth of such policies contributes to limited sexual freedom among residents.
Now results of a new study might create a sense of urgency in both residents and operators.
Researchers at the universities of Coventry and Oxford in the United Kingdom found that people who had sex once a week scored higher on cognition tests — specifically on tests that measured their verbal fluency and their ability to visually perceive objects and the spaces between them.
"People don't like to think that older people have sex, but we need to challenge this conception at a societal level and look at what impact sexual activity can have on those aged 50 and over, beyond the known effects on sexual health and general well-being," lead researcher Hayley Wright, Ph.D., said in a statement.
The study, published in Journals of Gerontology, Series B: Psychological and Social Sciences, was a small one — involving only 73 people, 28 men and 45 women aged 50 to 83 years — and researchers say more work is needed to see whether a cause-and-effect relationship can be established.
This study's findings came after participants completed questionnaires about how often, on average, they had engaged in sexual activity over the past 12 months; answered questions about their general health and lifestyle; and took a standardized test that measures different patterns of brain function in older adults, focusing on attention, memory, fluency, language and visuospatial ability.
The strongest results were seen on verbal fluency, whereas frequency of sexual activity was found not to be linked to attention, memory or language.
"We can only speculate whether this is driven by social or physical elements, but an area we would like to research further is the biological mechanisms that may influence this," said Wright, who is a research associate in Coventry University's Center for Research in Psychology, Behavior and Achievement.
While we're waiting for the results of more research, experts say the need for sexual expression policies in senior living is only going to increase as baby boomers, the oldest of whom are 71, move in. So it might be a good time to review your community's policy or create one.
Lois A. Bowers is senior editor of McKnight's Senior Living. Follow her on Twitter at @Lois_Bowers. Click here for her thoughts on other words used in the industry.