August 10, 2017
Some days, it's best to let the music do the talking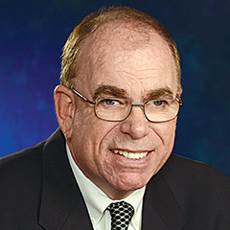 John O'Connor
By now, you may have heard Music Legend Glen Campbell has passed away.
You may have also heard he was 81, and that his death followed a prolonged battle against Alzheimer's disease.
Upon hearing the news, I was reminded of Lewis Grizzard's paperback called "Elvis is Dead and I Don't Feel So Good Myself." For while Campbell's death was hardly unexpected, it is a sad loss indeed.
The second time Campbell jumped into my life was during the 2014 LeadingAge conference in Nashville, TN. That's when the film, "Glen Campbell….I'll be Me," was being previewed. (It was shown again this week on HLN, and will likely be repeated on cable a few times in the coming days.) The bittersweet documentary takes an unflinching look at his cognitive decline. A good portion focuses on the magic and setbacks that accompany an attempted concert tour, post-diagnosis.
The first time was 1969. Thanks to the Columbia Record Club, my Irish expat mother had begun compiling an impressive album collection. It seemed she had taken a particular shine to Elvis Presley, Johnny Cash, and especially, one Glen Travis Campbell. Not too surprisingly, her tastes rubbed off. And when it came to Campbell, I never tired of hearing him sing "Galveston."
I would later learn that the haunting melody was actually written by Jimmy Webb (who also wrote "By the Time I get to Phoenix" and "Wichita Lineman"). And that the song is about a homesick soldier in the Spanish-American War.
Even today, the song still hits me. And rather than prattle on, I invite you to listen to this YouTube recording. For what you'll hear says more than I ever could about this musical genius.
R.I.P.
John O'Connor is editorial director of McKnight's Senior Living. Email him at john.oconnor@mcknights.com.