July 05, 2016
Success can come in all sizes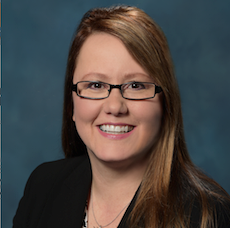 Lois A. Bowers
Staffing, activities, food, security and contracts. Those are some of the areas about which you should be prepared to answer questions when prospective residents contact you, according to Davis Zavik.
And those are some of the topics about which she advises the older adults and their children who read her new book, "Assisted Living: Everything You Need to Know to Compassionately Care for Your Elderly Parent," to ask.
Zavik, owner of Palliser Assisted Living, a six-bed residential home undergoing the licensing process in Boca Raton, FL, recently took time out of her schedule to share with me her fresh perspective on smaller senior living facilities — a large group, considering that, according to the Centers for Disease Control and Prevention, 67% of assisted living communities serve one to 25 residents. In addition to an undergraduate degree in sociology, the Calgary, Alberta, native gained experience through her family's international real estate business and through volunteering at various senior living communities growing up. She also has completed core administrative training for prospective assisted living facility administrators.
Regardless of the size of your community, you may find Zavik's insights useful.
For instance, when communicating with prospective residents and their families, ask as many questions as possible to discern their goals and ways you can meet them, she recommends, and treat them with compassion and dignity. "A lot of times, people communicate just to express their own point of view instead of listening to the other person," Zavik said.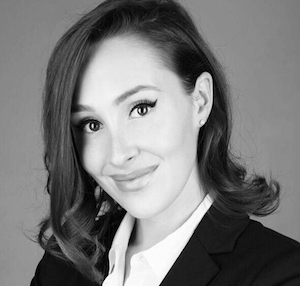 Remember, too, that your facility may not be ideal for all older adults. Zavik (pictured), for instance, intends her facility to satisfy those seeking luxury, from comfortable furnishings to an air conditioning system meant to purify the air. Palliser is located in a quieter area and yet not too far from town. Zavik and her husband converted a swimming pool on the property to a koi pond designed to offer residents a place for contemplation. These qualities may not appeal to everyone, and that's fine.
Even activities can be differentiators, she said, suggesting that communities consider catering to specific interests. "I know my grandmother is into art, and it would be nice to find a place for her that does that instead of maybe something a little physical," Zavik said. "She doesn't enjoy basketball or sports or something like my grandpa would."
How do you communicate whatever identity you establish? A website is a vital component of any effort, Zavik said. But the day-to-day culture you set will be important when prospects arrive for tours and once they become residents.
"The beliefs and the behaviors you share set the stage for the caregivers and the staff to follow, and this trickles down to the residents," she said. "Have your own set of rules beyond the regulations, do the right thing and show others you care."
Hire qualified staff members so you don't have to micromanage the business or its workers, Zavik said. "Sometimes, people have this do-it-yourself mentality," she said. "You save some money in the short run but usually lose out in the long run because you're not placing value on your time and, therefore, you're not able to give back as much as you would if you hired the expert who would be able to help you create an even better facility. Just trust that your strength does not lie in setting up the accounting, because you're not a lawyer or an accountant. Don't get caught up in the wrong things as you set up and run your business."
Lois A. Bowers is senior editor of McKnight's Senior Living. Contact her at lois.bowers@mcknights.com. Follow her on Twitter @Lois_Bowers.