September 01, 2016
The big question before every senior living operator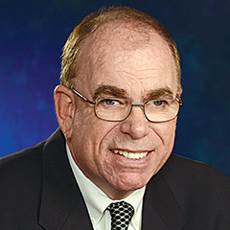 John O'Connor
If you are not considering your future in this field, you must be extremely confident. Or foolish.
As for the rest of us, thoughts about the road ahead tend to be a frequent companion. Conventional wisdom holds that, sooner or later, operators in this sector will face a fork in the proverbial road. At that point, they will need to decide whether to guide their organizations toward better proficiency in either healthcare or hospitality.
There are certainly good arguments to be made for either option.
At first glance, it might appear that healthcare might be the safest bet. The reality is that our oldest old are living longer than ever. But it's not a clean victory. Additional ailments, reduced physical abilities and even cognitive challenges are often the price carbon-based bipeds pay for an extended stay. Sicker people need more healthcare services. It's as simple as that. And if there is one thing this nation will be producing in droves shortly, it will be an abundance of older, sicker Americans.
Senior living operators historically have shown themselves superior to skilled care when it comes to delivering services that residents prefer. Why not leverage that advantage by linking up with hospitals and health systems? It's a fair question.
This choice, however, may not be as easy as it looks. For starters, it sort of goes against the traditional ethos of senior living. Remember, it wasn't too long ago that assisted living operators were marketing themselves as un-nursing homes. So a new mindset, new staff and new clinical expertise will be needed for those who want to align with hospital discharge planners. Getting into the post-acute game is not tweaking the business. It is reinventing it. A golden retriever is of little use when conditions call for a defibrillator.
For others, the hospitality route may make far more sense. It certainly plays to the sector's established strengths: nicer-looking buildings, a concierge-based approach to service — and above all, a commitment to ensuring dignity, autonomy and choice for customers who fear the loss of all three. But what if this part of the senior living continuum dries up?
Every trend has exceptions, of course. But in general, many of the larger senior living operators are beginning to improve and reinforce their clinical capabilities. Meanwhile, many of the smaller operators (who simply cannot afford to go there) are looking more like high-end bed and breakfasts.
The economics of the market largely will shape how things continue to play out. To a lesser extent, so may policy — especially if new federal mandates are introduced. My guess is that the next decade will be a tumultuous one for this sector, regardless. And that is big part of the reason why trying to figure out the best course is so maddeningly difficult.
John O'Connor is editorial director of McKnight's Senior Living. Email him at john.oconnor@mcknights.com.