May 12, 2016
This helpful strategic tool is woefully underused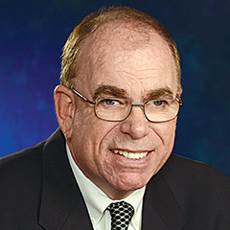 John O'Connor
Ask senior living operators about their most important assets, and the quick reply is almost always the same: our people.
It's not hard to see why. Whether on the front line, in the back office or at corporate headquarters, it's people who usually spell the difference between success and failure. Yet most senior living organizations routinely ignore a people-related tool that can help them better understand their strengths and weaknesses, spot emerging trends — and generate valuable competitive intelligence.
I'm referring, of course, to the exit interview. Yep, you heard right.
Many senior living firms don't even bother to conduct them. Among many that do, the information gleaned is often locked safely away.
But as Everett Spain and Boris Groysberg point out in the April Harvard Business Review, a strategic exit interview program can provide insight into what workers are thinking, while also shedding light on what the competition is up to.
They add that when shaping these interviews, operators should strive to meet these six objectives:
Uncover HR-related issues
Understand how workers view the work itself
Gain insight into managers' leadership styles and effectiveness
Learn about HR benchmarks (such as salary and benefits) at competitors' firms
Foster innovation by soliciting ideas for making things better
Create lifelong advocates for your organization
So what specific steps should operators be taking? First, if you are not currently conducting exit interviews with your "most valuable assets," now would be a good time to start. Second, if you are doing the interviews but not harnessing the insights they reveal, it's time to abandon the file-and-forget technique.
Finally, don't make the exit interview the first serious conversation you have with an employee about her or his feelings and ideas. As for getting those thoughts out in the open, the authors suggest that you ask these simple but important questions:
Are we helping you do your current job effectively?
Are we helping you build a successful career?
Are we helping you have a fulfilling life?
Admittedly, you may want to give some thought to those questions before asking them. For they just might reveal an ironic twist: that your most valuable assets are being treated like anything but.
John O'Connor is editorial director of McKnight's Senior Living. Email him at john.oconnor@mcknights.com.