September 03, 2015
Too much market supply? Depends how you look at it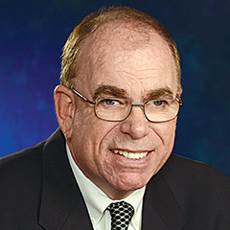 John O'Connor
The Wall Street Journal recently reported on a subject that many industry folk have been speaking about in hushed tones for a while: whether the rapidly growing inventory of senior living housing stock has begun to outpace demand.
By any measure, there is a plenty of hammering to be heard these days. And it's not too hard to see why so many senior living communities are sporting that new-home smell. For one, existing properties more than held their own during the Great Recession, at least when compared to other rental property types. Although senior living stock may not be recession proof, it puts up a pretty good fight.
Throw in easy access to capital and a rapidly aging nation, and what we have here is a very attractive sector for entrepreneurs, construction companies, operators and others looking to grow.
But as they say, it's the rare good idea that isn't taken to ridiculous extremes. So is this a time to worry? Will unfilled units soon mean lower property values, more meager rent increases and additional insults to the bottom line? Put another way, is there too much inventory out there? The answer probably depends on what you mean by inventory.
When you regularly receive press releases praising the new communities going up (as we do here at McKnight's), a fairly obvious pattern quickly emerges: pretty much everything being built these days is not for the weak. It's almost as if companies are having a contest to see who can corner the luxe crowd. No service or amenity is too extreme, apparently.
And hey, I understand. There's no harm in building stuff for people who can well afford to pay. But here's the thing: that target demographic is not exactly unlimited. So as the race to comfort the comfortable escalates, options for truly middle-and lower-income people remain conspicuous by their absence. Yes, there's the occasional project here or there. But it's small potatoes compared to the big picture. It's enough to make you wonder where it's going to lead.
Here's my take: For operators who keep betting on the high rollers, some if not all of those supply-demand concerns may soon be playing out. As for those who are increasingly willing to fish where the fish are? Their biggest challenge just might be keeping up.