September 15, 2016
Want to get into the C-suite? There's no substitute for (the right) experience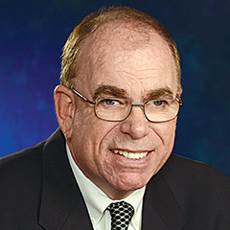 John O'Connor
So you say you'd like to snap off a piece of that C-suite action? It turns out that varied experience might get you there a bit faster.
At least, that's what an analysis of 459,000 respondents to a LinkedIn survey reveals.
To be sure, there's no getting around the customary price of admission: working hard, working smart, taking the lead and having a dollop of good fortune. But the new x-factor is having experience in as many of your firm's functional areas as possible.
Don't just spend decades in the finance department. It's far better (for your career) to spend fewer hours there and more in places such as marketing or even compliance. Just sayin'.
Now before you run off and join Uncle Fred's towing business, hold on just a second. Turns out you also need to get the right kind of varied experience. Turns out if you want to get to the top (or near the top) of a long-term care organization, you'll be better served by staying in the senior living sector. It's not necessarily a career killer to come from another industry, but it may cost you. That's largely because you might not have the right contacts needed to make a grab for the brass ring. At least, that's what the survey says.
Interestingly, investigators found that switching jobs within the same field did not seem to help or hurt.
The survey also found:
MBAs usually are worth the investment, especially if they are from a top 5 program. That sheepskin is like adding 13 years of work experience. In contrast, the boost from a MBA program that is not top-ranked can be far less — only five years, on average.

Location does matter. Working in a large city, such as New York or Chicago, increases the odds of becoming an executive, whereas odds actually get worse in places such as Houston or Washington, D.C.

Surprise! Men have a slight advantage. All other things being equal, a woman must gain 3.5 more years of work experience to reach the same probability of becoming an executive.
Good luck climbing that mountain. It may be lonely at the top, but the pay, perks and tax breaks are a noticeable improvement.
John O'Connor is editorial director of McKnight's Senior Living. Email him at john.oconnor@mcknights.com.