July 25, 2014
What are the scouts saying about your long-term care organization?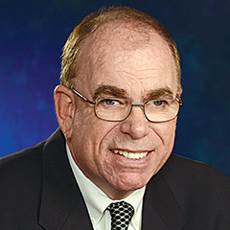 John O'Connor
Our nation's professional baseball and basketball leagues recently held their annual drafts. During a months-long run-up, the airwaves were full of scouting reports about the various blue chippers who were likely to be chosen.
There is no draft in senior living, nor really a need for one. But what if its three most dominant players were to be sized up? How might the scouts rate skilled care, assisted living and home care, respectively? My guess is their reports might look something like this:
Skilled care

Strengths: Amazingly resilient and adaptable player. Learned to survive largely on a diet of Medicaid payments, before discovering the joys of Medicare. A crafty competitor, can be quite versatile when new funding streams or regulations are introduced or removed. Increasingly being guided by managers harnessing the power of metrics to document success, uncover new revenue streams and enhance leverage. Plays by extensive but mostly clear rules, and payments tend to be predictable.
Weaknesses: Less than stellar reputation, partly due to decades-long chicanery by some of its more unscrupulous practitioners. Institutional bias undermines a home-like experience in many settings. Many are very old, and virtually no stand-alone SNFs are under construction, despite demographics that scream for more supply going forward. Convalescent care has essentially shifted to other settings. Many operators are being pushed to become a high-volume, short stay option for non-dementia residents. Also, remains to be seen whether SNFs will end up as a true partner or merely a subcontractor as the respective roles of hospitals, managed care and consolidated billing become more apparent.
Assisted living
Strengths: Resident-centric senior living option that cherishes choice/autonomy. Extremely market driven, and hypersensitive to the changing needs/preferences of residents and their families. Memory care is the flavor du jour in assisted living, and communities offering this service are filling up fast. Still largely a private-pay option, which provides insulation against the changing moods of rate-setting bodies. Not federally regulated, which allows for a lot of flexibility at the state level.
Weaknesses: Going through a bit of an identity crisis. What passes for assisted living in one state may not cut it in another. Many operators have completely abandoned the term, and now use "senior living" or something similar as self-descriptors. Private-pay bias can undermine admissions during economic downturns. Can quickly become obsolete or a less-than-ideal fit when savvy customers consider alternatives. Also, the threat of federal regulations (and the possibility of becoming nursing homes by another name) is an ever-present danger.
Home care:
Strengths: Allows people to remain in their homes, which is the overwhelming preference among most seniors. Can be a more affordable option than other settings. A well-established player, and the long-term care darling for many policymakers.
Weaknesses: Level of care and quality can vary dramatically. Payments to providers tend to be paltry. Conversely, costs to the government can spike quickly, especially when extended nursing hours are required. Largely an agency-driven business, with seemingly perennial quality control, staffing and accountability challenges. Has been a peaks-and-valleys business in recent decades.
That's one scout's opinion. What's yours?
John O'Connor is McKnight's Editorial Director.