March 09, 2017
Why should Obamacare monopolize the Capitol Hill goofiness?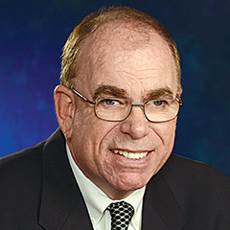 John O'Connor
As a general rule, Senate confirmation hearings tend to be mind-numbingly boring affairs.
But things got interesting when Sen. Al Franken started inquiring whether Attorney General nominee Jeff Sessions had been playing footsie with the Rooskies prior to last November's elections.
Specifically, the Minnesota Democrat asked whether "there is any evidence that anyone affiliated with the Trump campaign communicated with the Russian government in the course of this campaign."
Sessions reply: "I didn't have — did not have communications with the Russians."
That answer seemed to fly in the face of media reports indicating Sessions had in fact met with Russian Ambassador Sergey Kislyak twice over the course of the 2016 election. This also just happened to be when Sessions had a prominent surrogacy role for the Trump campaign. In the immortal words of Ricky Ricardo, it would appear that Sessions had "some 'splainin' to do."
As you might expect, Senate Judiciary Committee Chairman Charles Grassley was perturbed. And why wouldn't he be? After all, it would appear that the man who has since become our nation's top law enforcement official had, at the least, made a provably false statement.
But here's the rub: Grassley wasn't upset with Sessions for serving up head-scratching testimony under oath. No, he was upset with Franken, for having the nerve to broach the matter.
In Grassley's world, such an inquiry amounted to a "gotcha" question. After all, how could Sessions possibly have any idea he might be asked about contacts being reported in several media outlets? At the very least, Franken should have warned Sessions ahead of time that he would be asking, Grassley barked.
As they say, you can't make this stuff up. A video showing Grassley's ire can be seen here.
And what happened when Franken tried to respond to being dressed down by the committee chairman? Grassley banged his gavel and called on another Senator to speak.
For the record, Franken has since moved from suggesting that perjury might have happened to insisting it must have. Now that he is the attorney general, Sessions said he will recuse himself from investigations into possible Russian involvement or influence in the 2016 elections. As for Grassley, he apparently remains upset at Franken for violating some kind of unspoken protocol.
Yes, our lawmakers sure seem to be saying a lot of goofy things about healthcare these days. But isn't it nice to know that their bizarre behavior extends to other areas as well?
John O'Connor is editorial director of McKnight's Senior Living. Email him at john.oconnor@mcknights.com.