August 18, 2016
Why will operators struggle? Do the math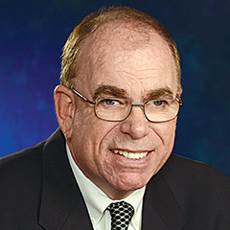 John O'Connor
If you run a senior living organization, a new Fidelity report should give you ample reason for concern. Why? Because it helps reveal a math challenge that will only get worse.
Fidelity estimates that a couple retiring now will need more than a quarter million dollars ($260,000, actually) to cover the medical expenses that accrue over their retired years. That's besides the $130,000 that will be needed just for long-term care. All told, retiring couples should expect to shell out around $400 grand, the report notes.
To be sure, Medicare will help. But it won't cover everything. In fact, most long-term care services are not covered at all. Prescription drugs are another culprit.
Moreover, the projections assume male spouses will die at age 85 and females at 87. But the new reality is that plenty of people are living longer, and that trend is likely to continue.
To make matters worse, rising future costs are going to be arriving just as many retirees discover their 401(k)s are far from adequate.
Defined pensions are largely gone in the private sector. As their name suggests, these pensions delivered a defined payout. They largely have been pushed aside by 401(k) plans. Or, as some actuaries like to call them, ticking time bombs.
That's because there is little likelihood that they will offer payouts anywhere near what a traditional pension might have offered. Economist Monique Morrissey of the Economic Policy Institute fillets the many shortcomings of 401(k) plans in her updated Economic Inequality Chartbook.
In a series of 32 interactive graphs, she illustrates how most workers will be left with meager resources for their retirement years.
Families had about $95,776 saved in 401(k) or IRA plans in 2013 (the last year studied), compared with $91,243 in 2001. As trends go, that's not a good one.
Worse, nearly half of all working-age families have no money in retirement accounts at all. The median family has barely saved $5,000. Even for those between the ages of 56 and 61, the median retirement account savings is a paltry $17,000.
Put another way: At a time when people should be putting more away for the inevitable decline old age will bring, few actually are.
Can you see how this convergence might be bad for your future?
John O'Connor is editorial director of McKnight's Senior Living. Email him at john.oconnor@mcknights.com.